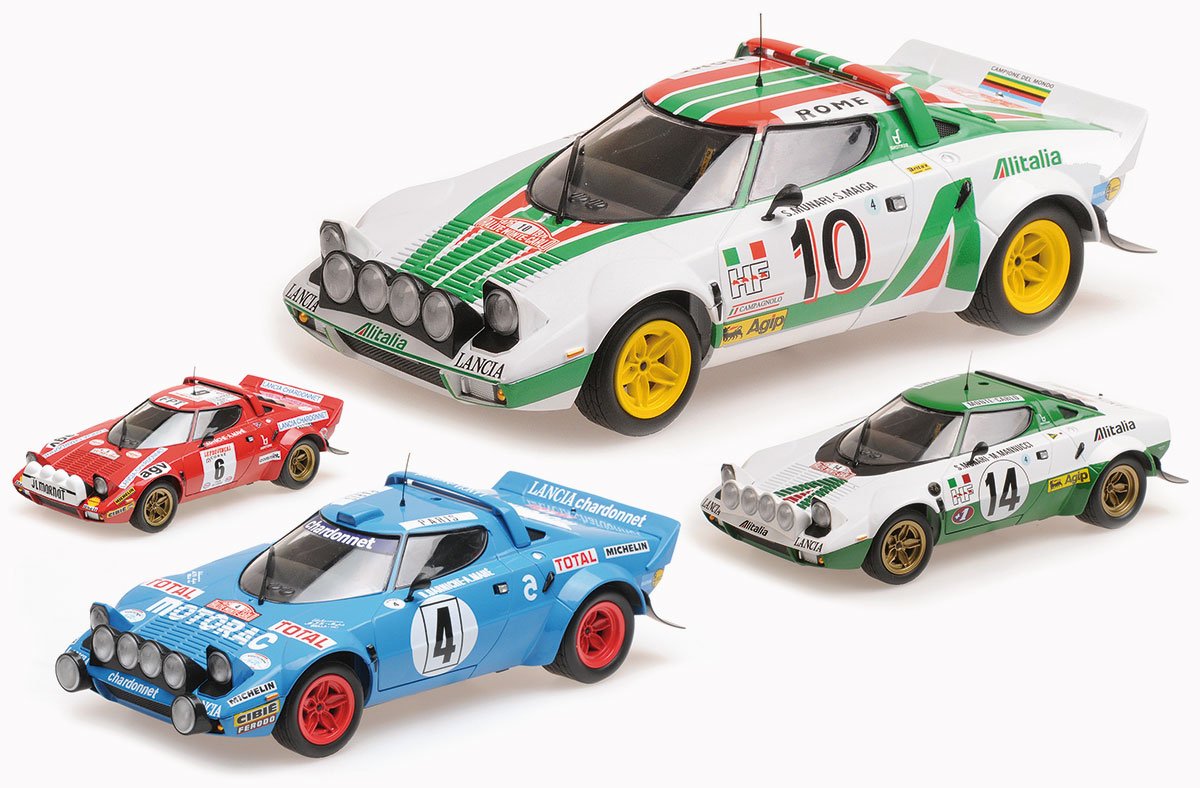 Originally published: May 2019
1:18 Lancia Stratos

Minichamps had no less than four samples of its forthcoming 1:18 Lancia Stratos rally car on display at Nuremberg earlier this year. At just £124.99 each, we think they represent really good value for money.
The four variants that were on display at the show were all winners of major World Rally Championship events. The #14 and #10 Alitalia-liveried Stratoses were both taken to Monte Carlo success by Sandro Munari, in 1975 and 1976 respectively.
The blue #4 Lancia was another Monte winner; this one from 1979. On this occasion the car was prepared by the privateer Chardonnet team, and driven by Bernard Darniche.

Finally from the four cars that were present on Minichamps' Nuremberg stand, there is the red #6 machine that Darniche took to victory in Corsica in 1975.
The two cars that we have yet to see samples of are both Pirelli-liveried machines. Markku Alen drove the #4 car to top spot in the 1978 San Remo Rally, while Walter Rohrl took the #1 machine to glory in the Dynavit Saarland Rally in the same year. But we don't expect these to be too far behind the other four.
Shop for the

1:18 Lancia Stratos
Want some more editorial stories? Please

click here

to return to the Diecast Legends home page.

Share this story