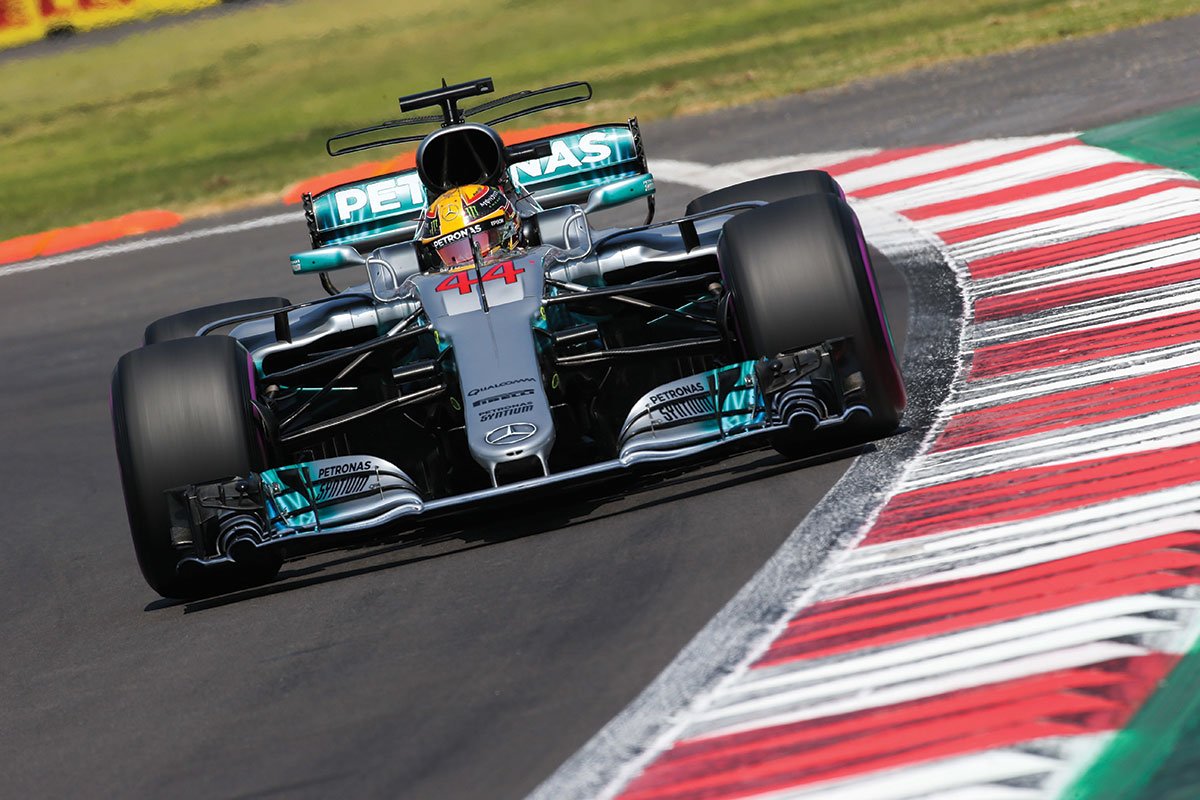 Originally published: June 2019
1:18 Hamilton 2017 Mercedes W08 Mexican GP
Minichamps has at last delivered its 1:18 special commemorating Lewis Hamilton securing the 2017 Formula One world championship, at the Mexican Grand Prix. As the German model-maker is not producing a championship winning special from last year, it would seem that its decade-long run of commemorative replicas from the race where the title was won has now come to an end.
The 2017 Formula One season started out as a very close run thing, with Mercedes' Lewis Hamilton and Ferrari's Sebastian Vettel scoring three wins apiece through the opening seven races. The title protagonists remained neck and neck throughout the summer, with just three points separating them as the European leg of the campaign reached its climax.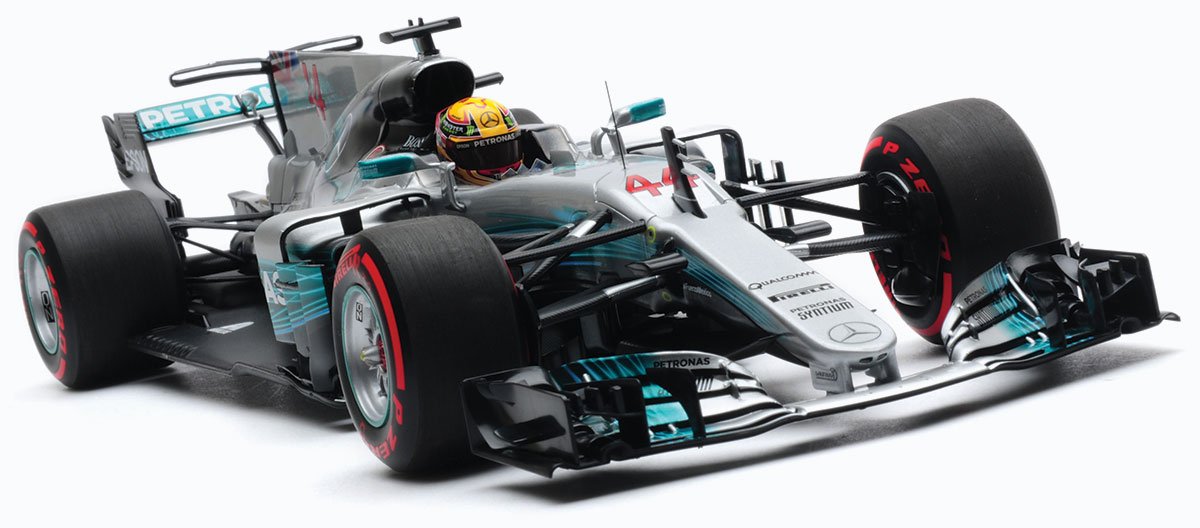 It was then not so much that Mercedes found an extra gear, but that Ferrari's challenge completely came off the rails. In three consecutive races Vettel experienced a start line accident, having to start from the back of the grid after a mechanical failure in qualifying, and then a race-ending engine problem. In those same three events Lewis scored two victories and a second place, and he was now suddenly a whopping 59 points to the good with just four grands prix left in the season.
In the next race at Austin, Hamilton led Vettel home, and the Mercedes man arrived in Mexico with one hand on his fourth world championship crown. It was a good thing too, as in that race Vettel touched Hamilton on the first lap, damaging the Ferrari's front wing and giving the Brit's F1 W08 a puncture at the rear. Both drivers had to come into the pits for repairs, and then spend the rest of the afternoon fighting their way back up through the field. Come the chequered flag Seb had managed fourth place, and Lewis ninth. It was enough for Hamilton to put the matter beyond any doubt, and with his fourth world title he could now statistically claim to be the most successful British Formula One driver of all time.

This world championship winning special was completely sold out on release with Minichamps, as often happens, so we can't really understand why they have decided not to do these anymore. As it stands, then, this is the last one of its kind, and therefore we would expect it to become extremely collectible in the future. We have just a couple of dozen pieces left unsold after fulfilling our customer pre-orders, which isn't very many at all when you consider how special the subject matter is. Do not delay.