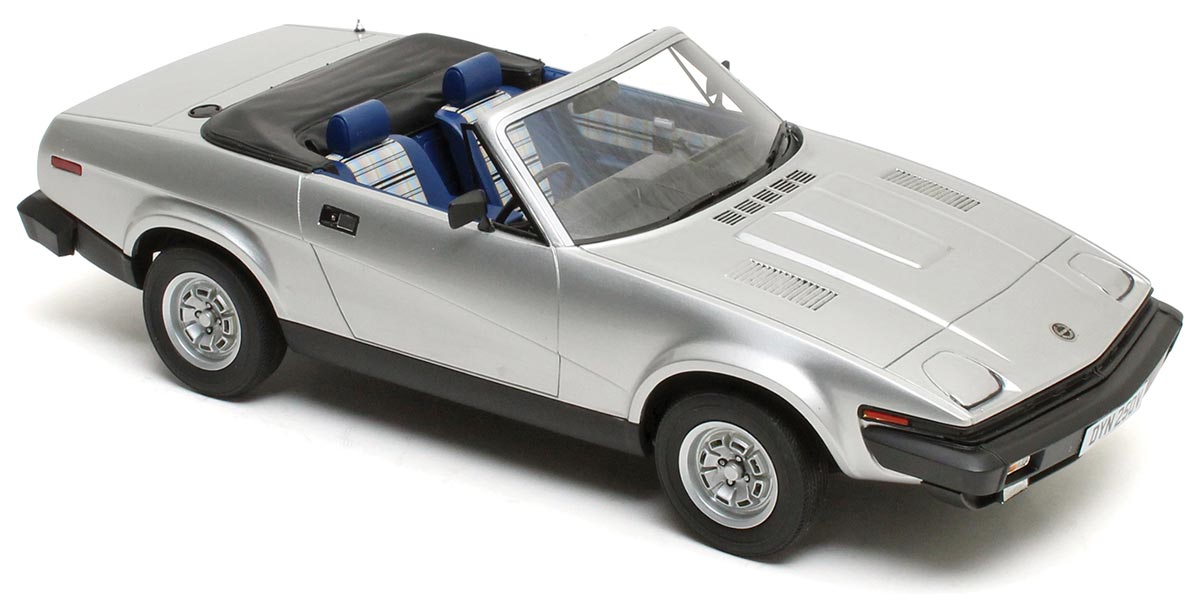 1:18 1980 TRIUMPH TR7 DHC

The Triumph TR7 was manufactured from September 1974 to October 1981.
The car was actually launched first in the US, in January 1975, with its UK launch being delayed until May 1976. In fact, the launch was put off at least twice because of high demand for the vehicle in the US.
The car was characterised by its 'wedge' shape, which was advertised as the 'shape of things to come'. The design was penned by Harris Mann.
The car's eight valve, four cylinder engine was basically the same as that used in the Dolomite Sprint. It delivered 105 bhp; the drive to the rear wheels was via a four-speed gearbox.
It was the proposed US legislation on roll-over protection at the time of its launch that stopped Triumph from producing a convertible. But, somewhat belatedly, a convertible version, called the Triumph TR7 Drophead Coupé, went on sale in the US in 1979.

The British market version came out in 1980. The design work for the convertible was penned by Michelotti, although the engineering work was done in-house by Triumph.
A number of interior changes were required as part of the development of the convertible. A smaller fuel cap was also required, as the deck area in front of the boot lid was reduced to allow for allow for the stowage of the hood. The wheel trims were also changed at this time, from smaller black trims that covered only the centre of the wheels, to larger silver ones covering the whole wheel.
Quality issues led to a falling reputation for the TR7, and it was eventually axed as part of a rationalisation introduced by BL boss Michael Edwardes.
In total, 115,000 TR7s were produced, of which around 2,800 were convertibles.
The truth is that we had given up thinking that we might one day see a 1:18 replica of a car as obscure as the TR7 convertible.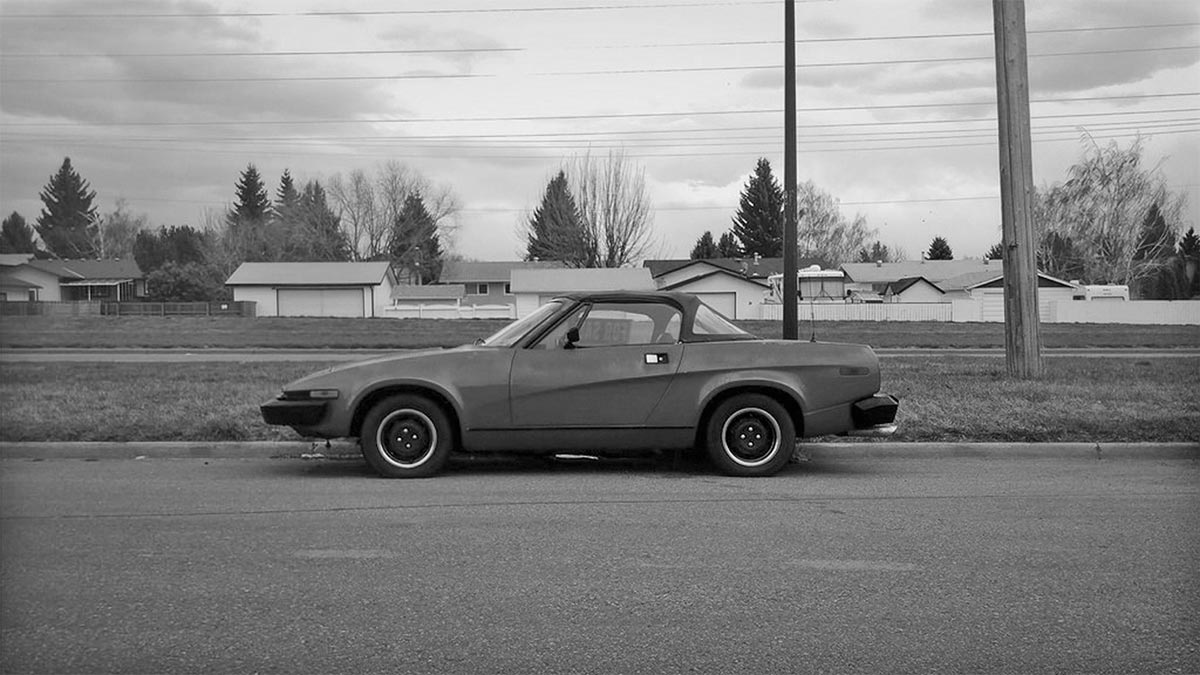 A model like this could never have been produced by one of the traditional diecast manufacturers such as Minichamps or AUTOart.
And that's because the costs involved in diecast production are such that only mass market subjects can be produced.
Luckily, Cult produces its models in resin, which allows them to produce low volume subjects. Lucky for us also that Cult seems to be in love with classic British metal.
Because the models are made from resin, you don't get features like opening doors, bonnets and boots. But you do get faithful body shapes, authentic panel gaps and sharp shutlines.
For us, it's a bit of a no-brainer. Please, Cult, more of the same if you would be so kind!
Shop for the 1:18 1980 TRIUMPH TR7 DHC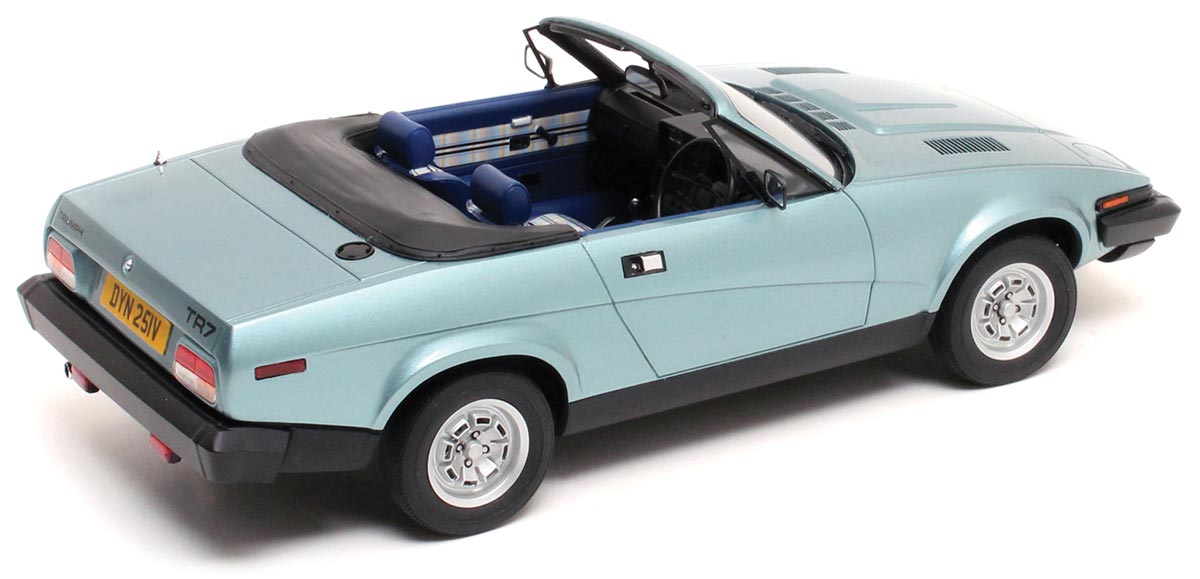 Want some more editorial stories? Please

click here

to return to the Diecast Legends home page.
Share this story