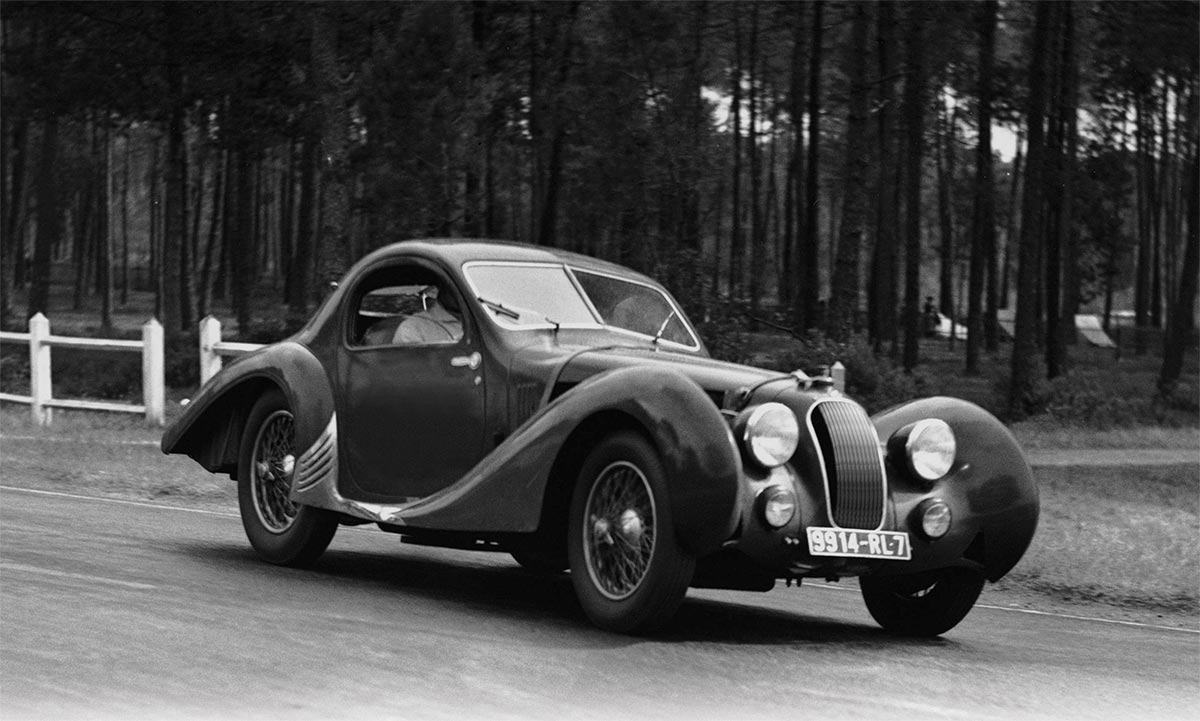 1:18 1937 TALBOT-LAGO COUPÉ

CMC has now released the dark aubergine 'memory edition' version of its beautiful 1:18 replica of the Talbot Lago T150 SS coupé. It is based on the car that is part of the Rosso Bianco Collection in Aschaffenburg.
2017 marked the year that CMC finally decided that it was able to do justice to such a beautiful car as this. Thus no compromises were permitted, and no costs spared, in the company's pursuit of perfection.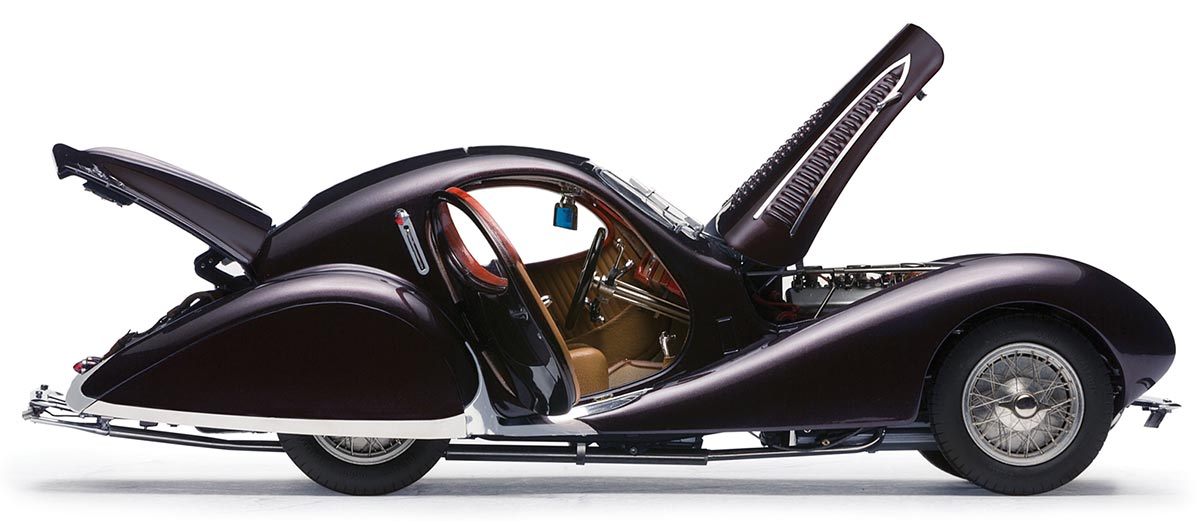 The statistics more than back these claims up. This replica is made up of no less than 1,488 separate pieces. Under the bonnet, the six cylinder, in-line engine is perfectly recreated, complete with aggregates, pipes and cabling. The openable bonnet even features 'real' air vents. The doors open too, of course.
You can also open the sunroof. This will allow you to peek inside and wonder at the seat bench and foldable backrest, both of which have been upholstered in real leather. At the front of the cockpit, the dashboard has been meticulously recreated with all of the correct instruments and controls.
CMC has, as usual, done a fantastic job on the delicate wire wheels, which feature a light alloy rim, and stainless steel spokes and nipples. The locking nuts can be removed so that you can take the wheels off if you wish.

Moving to the back of the car, the boot has supporting rods on both sides and, when opened, reveals the removable spare wheel.
CMC doesn't skimp on the detail on the underneath of its replicas either. If you turn this gem upside down you will see the elaborate undercarriage and the authentically recreated drivetrain.
All of this mechanical engineering excellence is housed within the sumptuous 'Teardrop' bodywork, as designed by French coachbuilders Figoniand Faslaschi.
There is absolutely nothing that we can fault with this masterpiece. We very much doubt that it will be available for long, so we'd strongly advise placing your order now. We are pleased to be able to offer this new CMC replica at £30 off of the RRP.

Shop for the 1:18 1937 TALBOT-LAGO COUPÉ
Want some more editorial stories? Please

click here

to return to the Diecast Legends home page.
Share this story