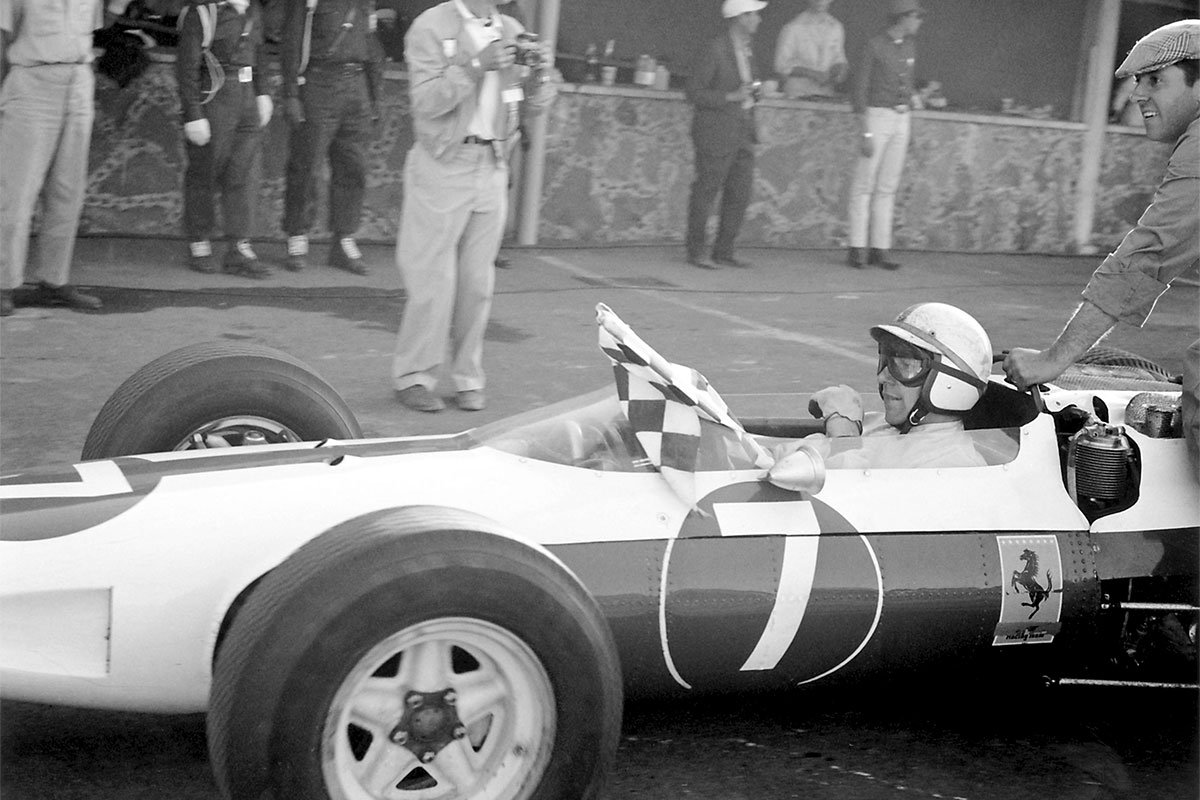 1:18 SURTEES 1964 FERRARI 158

In reaching the pinnacle of motorsport on both two and four wheels, John Surtees accomplished something which can safely be said will never be repeated. Look Smart has just released its 1:18 replica of John's Ferrari 158 from the 1964 Mexico Grand Prix, in which he clinched his Formula One title.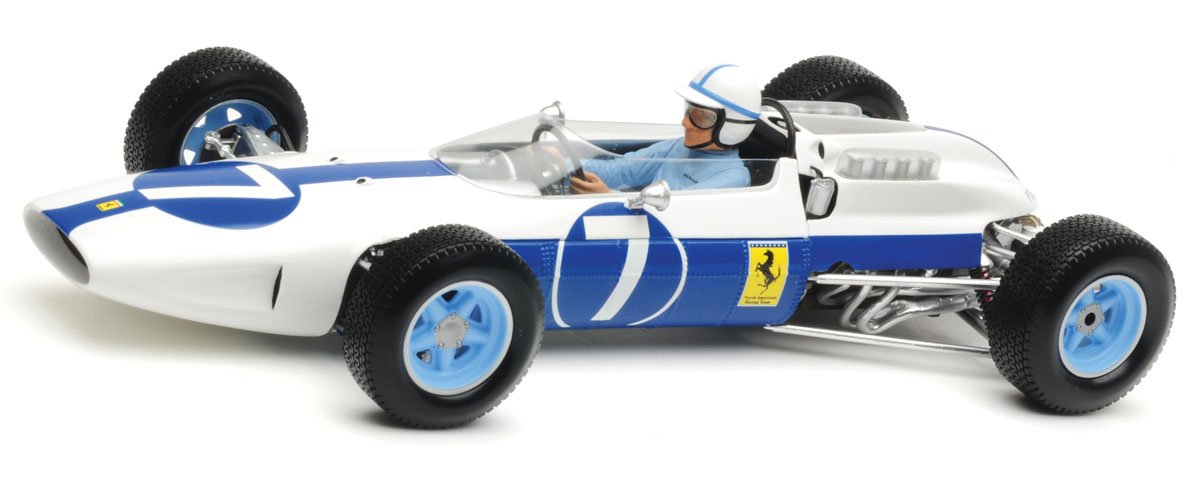 And clinched is definitely the word, as Surtees arrived in Mexico in a three way dice for the crown; Graham Hill had 39 points, he had 34, and Jim Clark had 30. With only the best six scores counting, Surtees had to win or come second with Hill off the podium to take the crown, and Clark had to win with Surtees outside the top two and Hill off the podium, to triumph. The BRM man was very much the favourite.
Clark's Lotus led early on, while Hill ran third and Surtees fifth. Advantage Hill. Surtees' Ferrari team-mate Lorenzo Bandini then ran into the back of the BRM, damaging its exhaust, which removed it from contention. Clark now led from Dan Gurney, Bandini, and Surtees. Advantage Clark. There was little point in Bandini letting Surtees through, as that would still not have been enough for the Ferrari man to bring home the championship trophy.
Then, complete and utter drama! On the penultimate lap Clark's engine seized, promoting Gurney, Bandini and Surtees to first, second and third. Fortunately Ferrari was able to signal Bandini on the very last run past the pits to cede position to his team-mate, which the Italian saw and complied with. Thus Dan Gurney won the race, while John Surtees crossed the line to take second place, and come out on top in one of the most dramatic F1 championship title showdowns ever.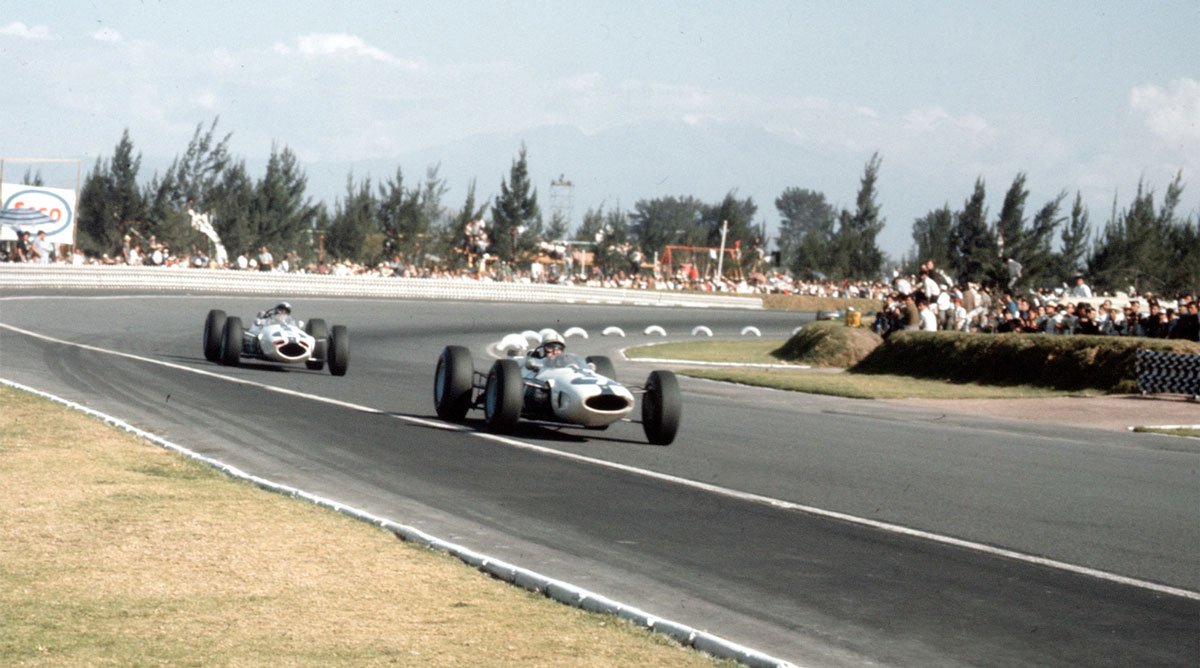 In that race the Ferraris were not presented in their traditional red, as Enzo Ferrari had surrendered his entrant's licence in a dispute with the governing body. With the world championship at stake he couldn't afford not to compete at all however, so the cars were entered by Luigi Chinetti's North American Racing Team (NART), and painted in the squad's white and blue.
We had already sold over two thirds of our shipment of this poignant 1:18 replica before Look Smart even released it. We can't go back for any more, so grab this model of this incredibly significant car while you still can.
Shop for the 1:18 SURTEES 1964 FERRARI 158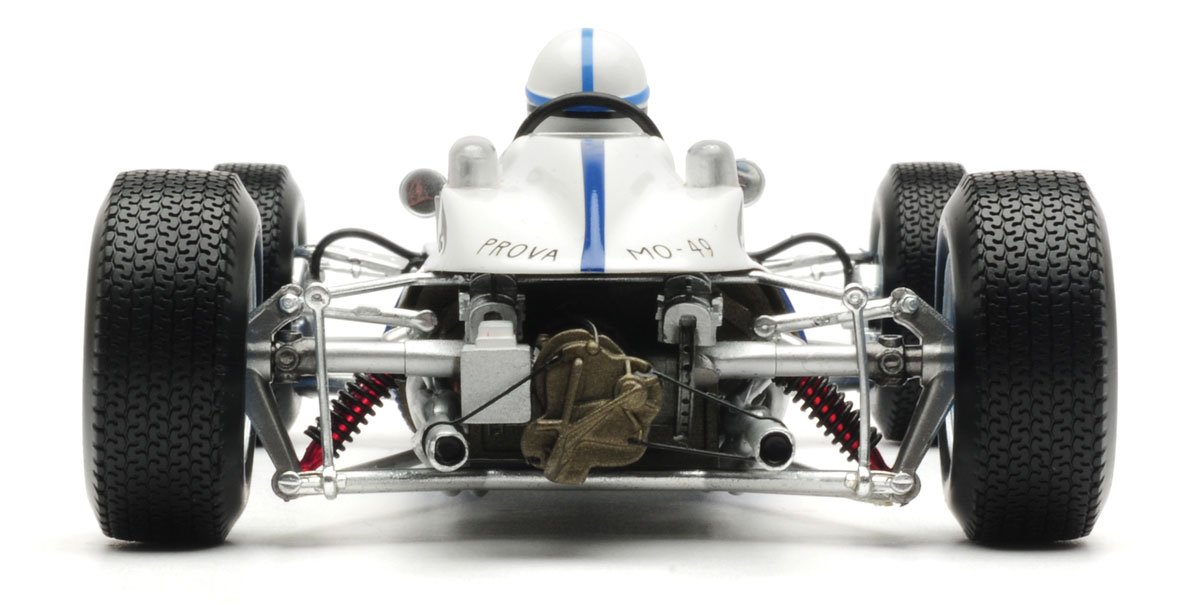 Want some more editorial stories? Please

click here

to return to the Diecast Legends home page.
Share this story