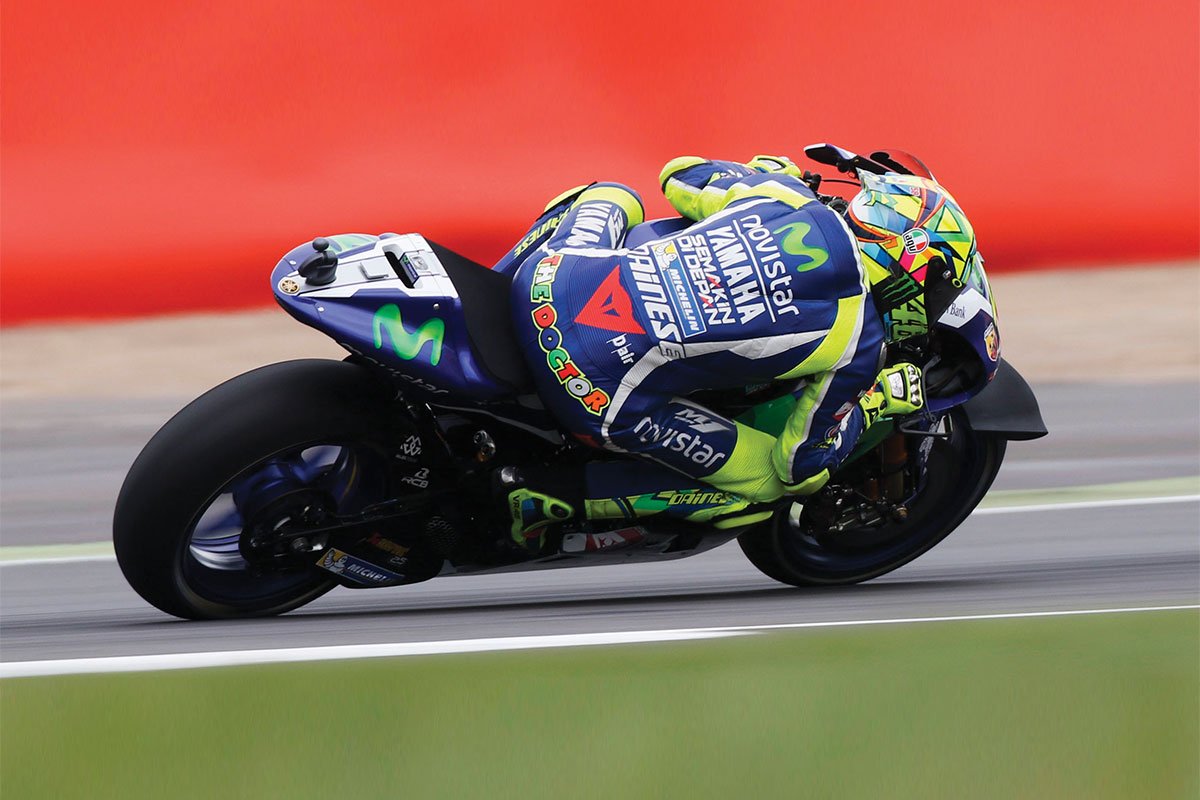 1:12 ROSSI 2016 YAMAHA YZR-M1

Now in stock is Minichamps' most recent 1:12 Valentino Rossi motorbike replica, which is his Yamaha YZR-M1 from last year. It is a limited edition of just 2,496 pieces worldwide.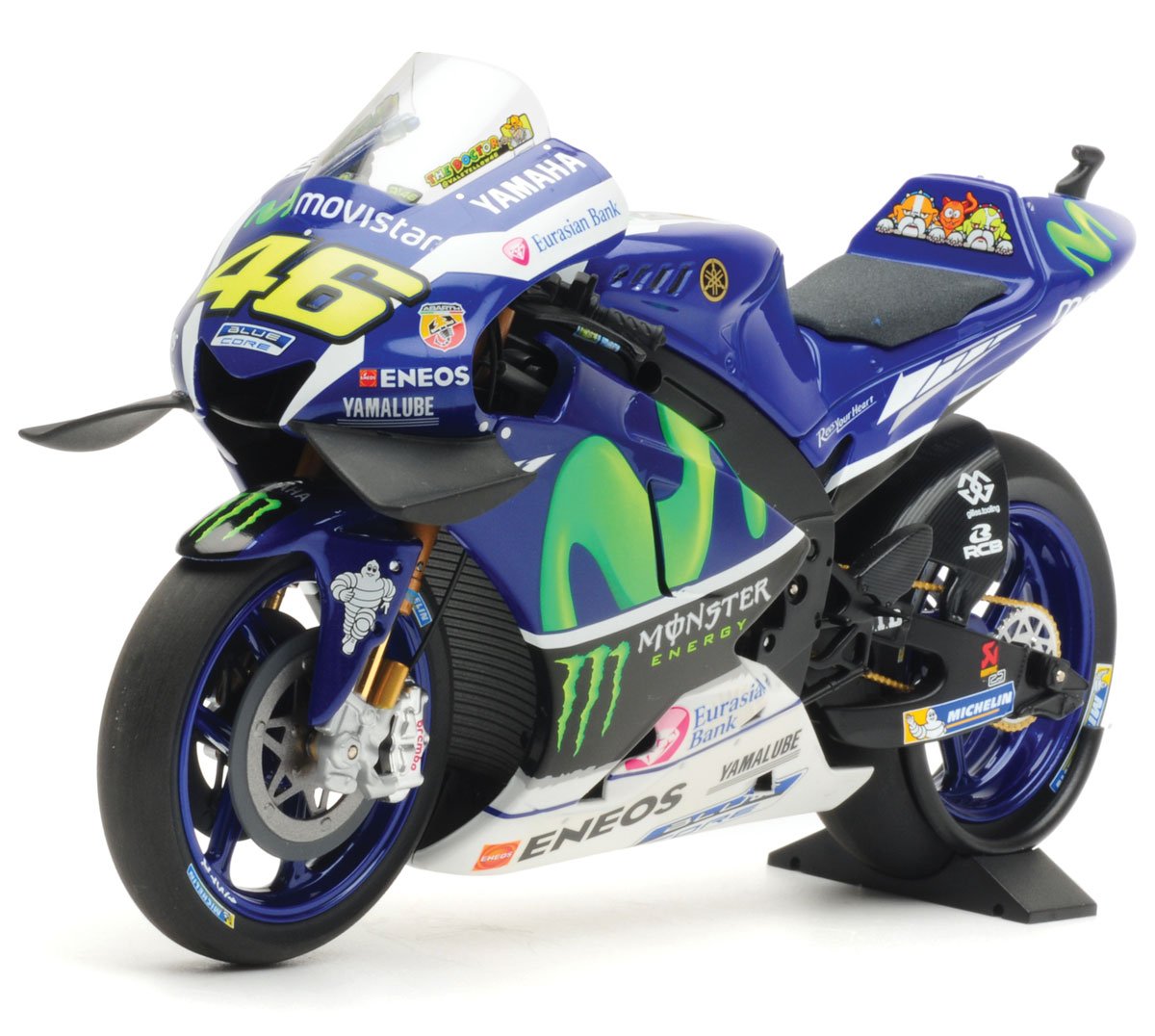 2016 was an extremely competitive Moto GP season, with three riders vying for the crown. Eventual champion Marc Marquez 'only' won five times out of the 18 races. Rossi in second place took two victories, and his team-mate Jorge Lorenzo, third in the final standings, stood on the top step of the podium on four occasions. In the middle of the season an unprecedented eight consecutive races were won by eight different riders!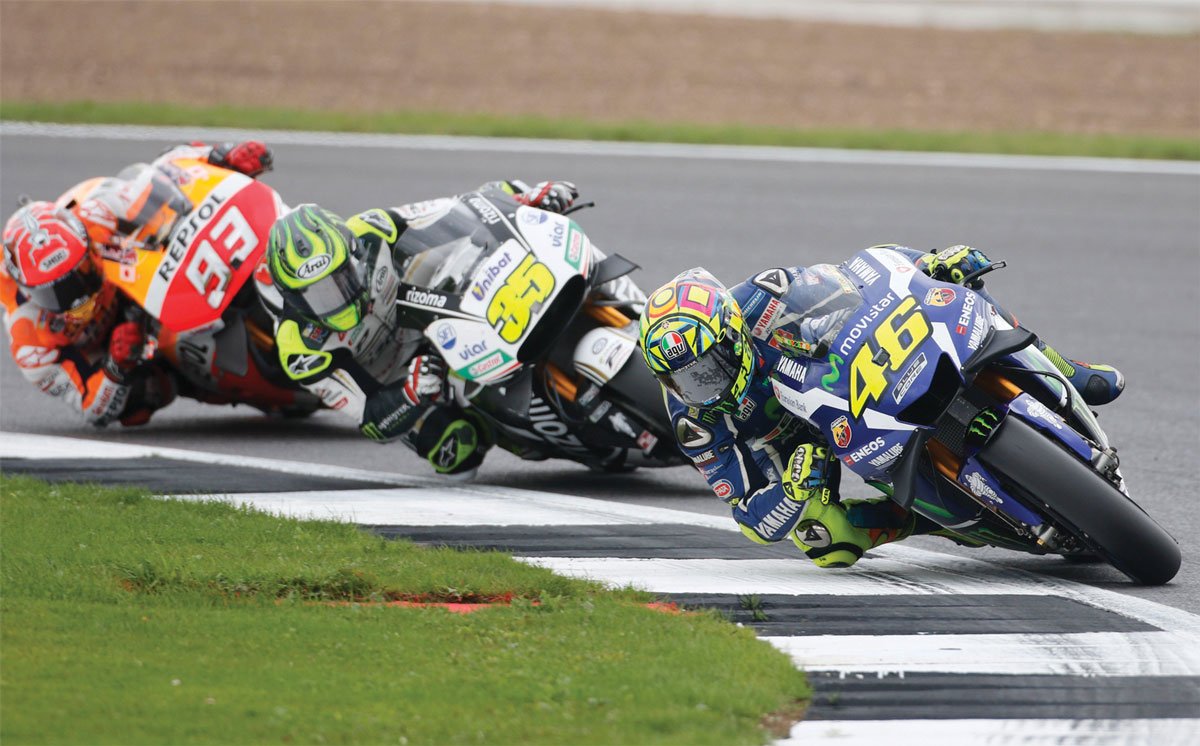 Consistency then was key, and this was when Vale's experience told. He was often not the fastest rider in the field, but with so many people taking points off each other he was always there or thereabouts; losing points to a particular rival in one event, but clawing them back in another.
This is the first Minichamps Rossi replica to feature the controversial massive wings on the front fairing, as the Moto GP teams clearly felt that size mattered in this regard. They were eventually banned at the end of the season on safety grounds, so this model will certainly stand out in your Rossi collection. The 1:12 Rossi 2015 replica sold out pretty quickly after being released, so buy the 2016 version while we still have some so you don't miss out.
Shop for the 1:12 ROSSI 2016 YAMAHA YZR-M1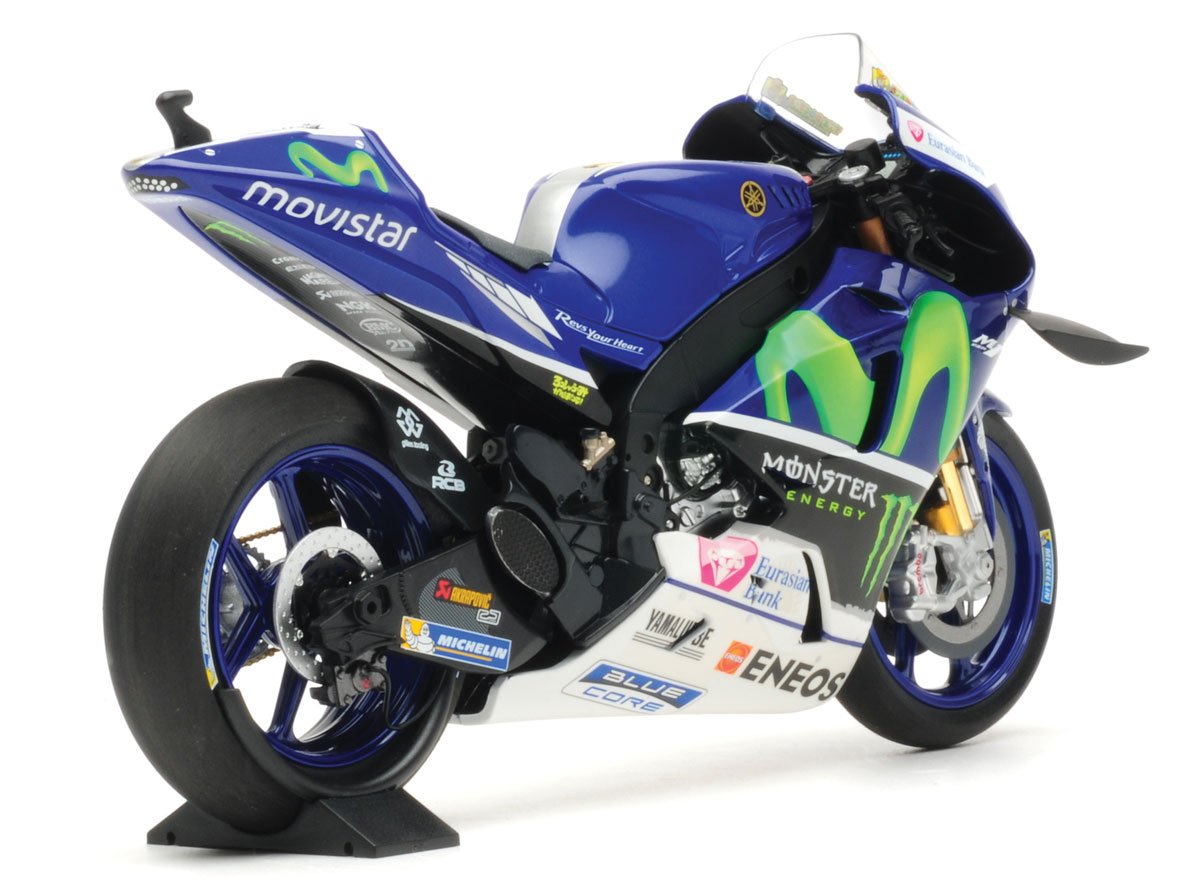 Want some more editorial stories? Please

click here

to return to the Diecast Legends home page.
Share this story