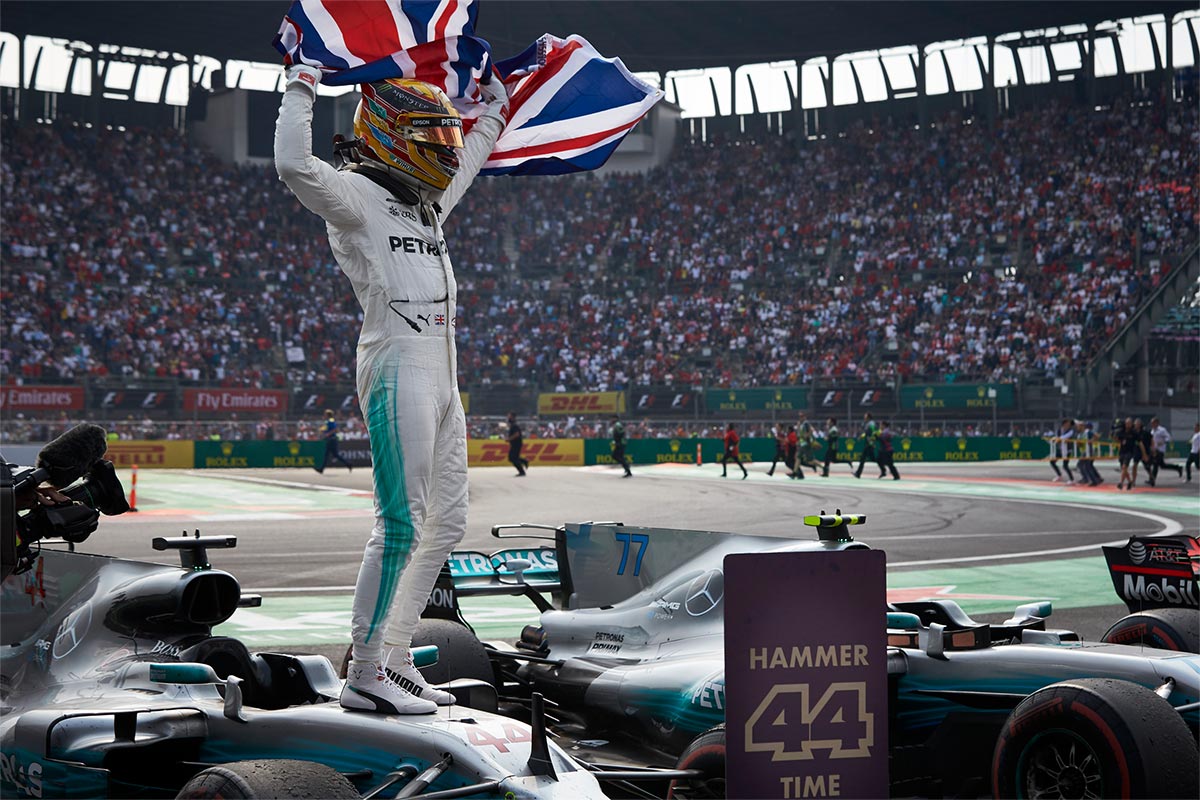 LEWIS HAMILTON 2017 WORLD CHAMPION SPECIALS
FROM MEXICAN GRAND PRIX

Lewis Hamilton became 2017 Formula One World Champion at this year's Mexican Grand Prix, after a tense and dramatic affair. Hot on the heels of his achievement, both Spark and Minichamps announced 1:43 and 1:18 specials of Lewis's car from that race.
Spark's 1:43 special (SPK5054, £53.99) will replicate the scene as Lewis pulled up in parc fermé after the end of the race. It will feature a standing driver figure of Lewis stood on the front of the car, holding the Union Jack in celebration. It will also incorporate the #44 marker board that he pulled up in front of.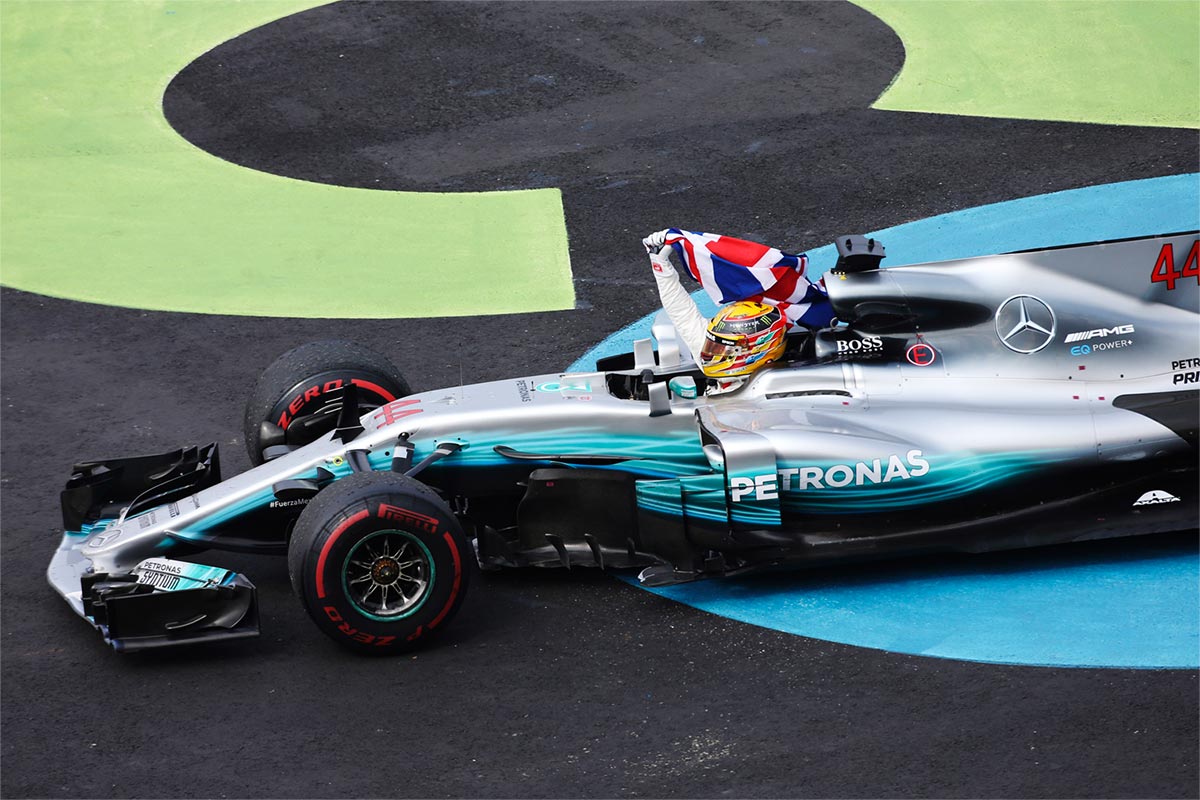 Spark's 1:18 special (SPA18S312, £139.99), meanwhile, will feature Lewis sat in the cockpit of his Mercedes holding the Union Jack, as he was as he drove back to the pits on his victory lap.
Minichamps' specials will be 'no frills' affairs, as the German company has confirmed that they will not feature any extra details like a Union Jack, for example. But, for many collectors, Minichamps is still the only way to go, and so we expect demand to still be on the oversubscribed side. The 1:43 will cost £69.99 under (P171844), while the 1:18 will cost £139.99 under (PG171844).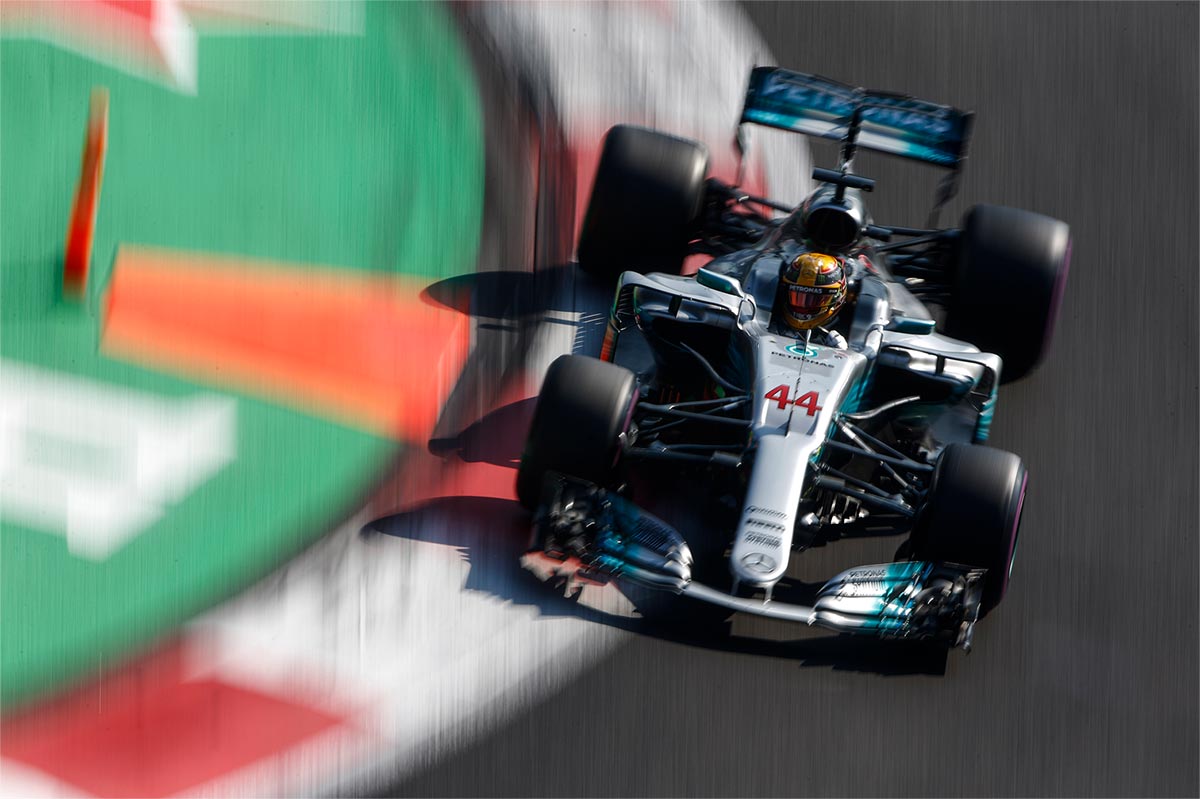 You probably saw this coming, but yes, pre-ordering is absolutely vital to ensure that you don't miss out on these Hamilton Mexico cars! Specials commemorating Nico Rosberg's 2016 title success were invariably sold out before they were even released. With a home-grown star like Lewis, cementing his status as one of the true all-time greats, the demand will be nothing but significantly greater!
Shop for the

LEWIS HAMILTON 2017 WORLD CHAMPION SPECIALS FROM MEXICAN GRAND PRIX
Want some more editorial stories? Please

click here

to return to the Diecast Legends home page.
Share this story