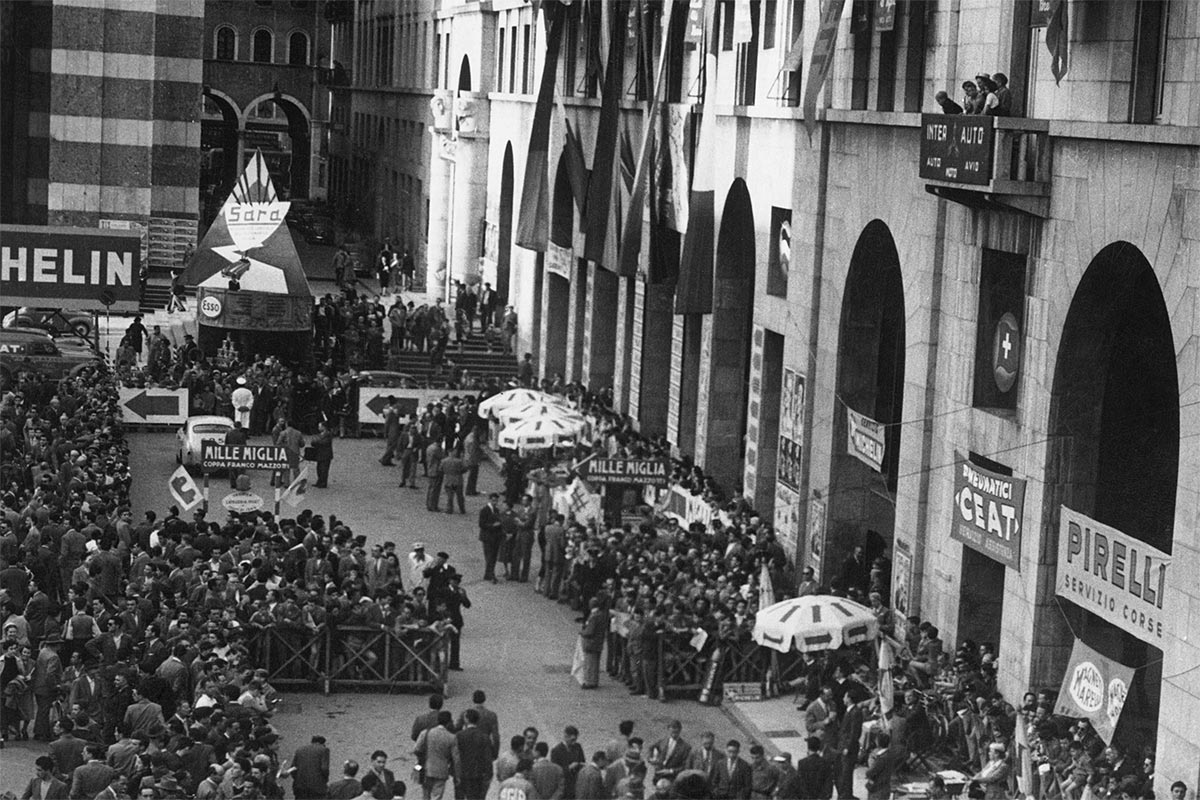 1:18 TARUFFI 1957 FERRARI 315 S. MILLE MIGLIA

BBR will shortly be releasing its sumptuous 1:18 replica of Piero Taruffi's winning Ferrari 315 S from the 1957 Mille Miglia. This was the last year that the event was ever held.
The 24th edition of the Mille Miglia marked the third round of the 1957 World Sportscar Championship. Ferrari and Maserati both sent works teams; Ferrari entering Taruffi, Collins, von trips and de Portago, and Alfa fielding Moss, Behra, Herrmann and Scarlatti.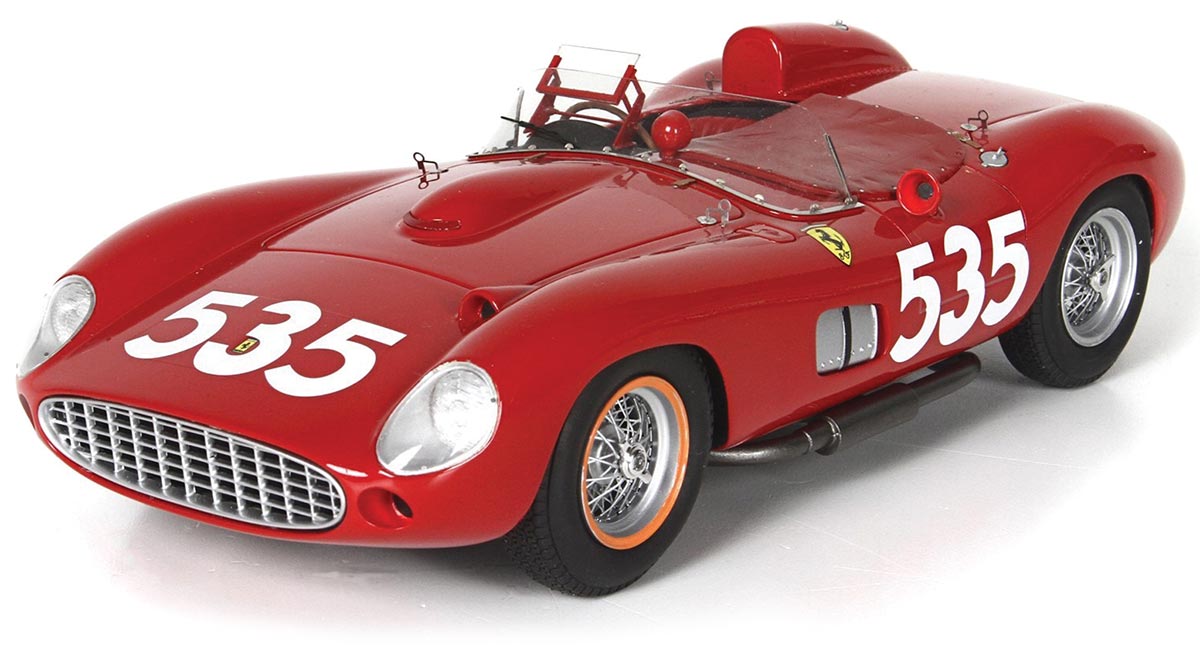 The race very quickly became a Ferrari benefit after the Maserati challenge faded early; Behra didn't even make the start, having damaged his 450S beyond repair in a pre-event testing crash. Moss, meanwhile, was lucky to avoid serious injury when his brake pedal snapped in the early stages.
Taruffi headed home a Ferrari clean sweep of the podium, beating von Trips by three minutes. The privateer entry of Gendebien was third.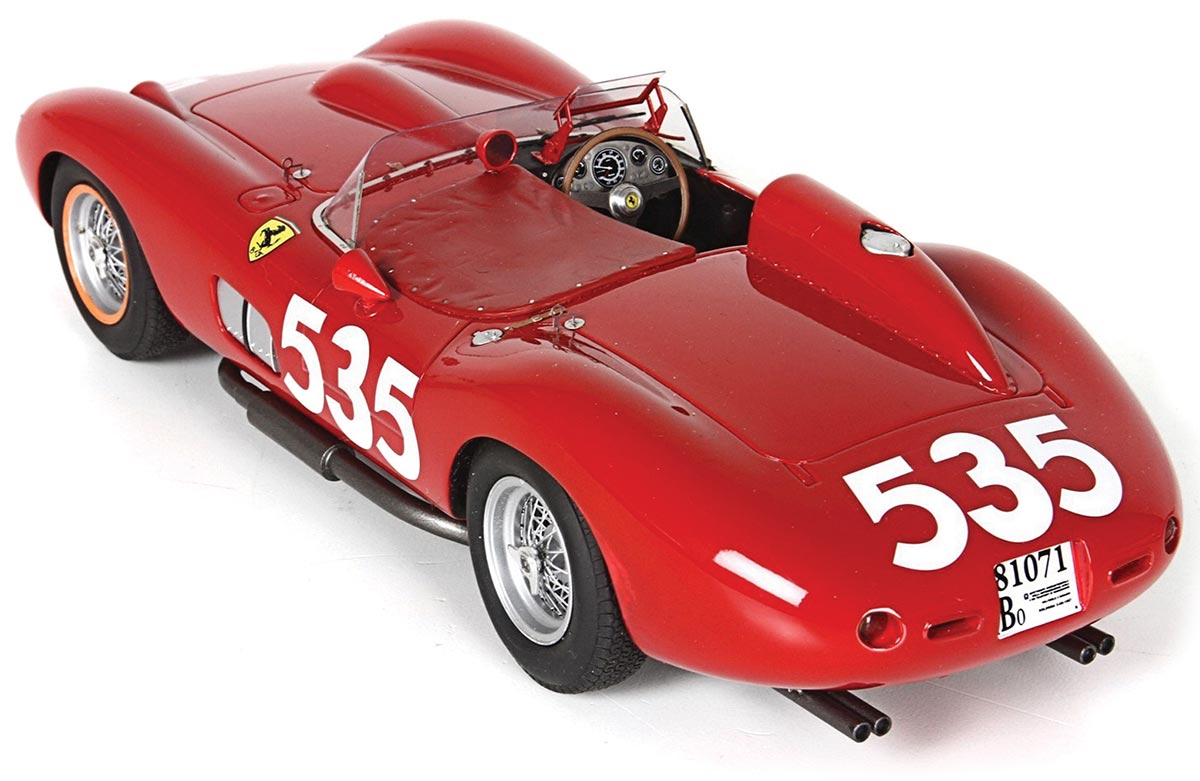 The event was shrouded in tragedy, however. The Ferrari of de Portago suffered a tyre blow out, and his machine slewed into a telegraph pole and thence into the crowd. As well as de Portago and his navigator, 10 spectators were killed, including five children. Gottgens was also fatally injured in a separate accident in his Triumph TR3. Three days after the race, the Italian government banned motor racing on public roads.
BBR's replica of Taruffi's winning car is a limited edition of just 500 pieces, and we are told that almost 400 have already been pre-sold. This extremely significant replica is one that you are going to need to pre-order if you want to be certain of adding it to your collection.
Shop for the 1:18 TARUFFI 1957 FERRARI 315 S. MILLE MIGLIA
Want some more editorial stories? Please

click here

to return to the Diecast Legends home page.
Share this story