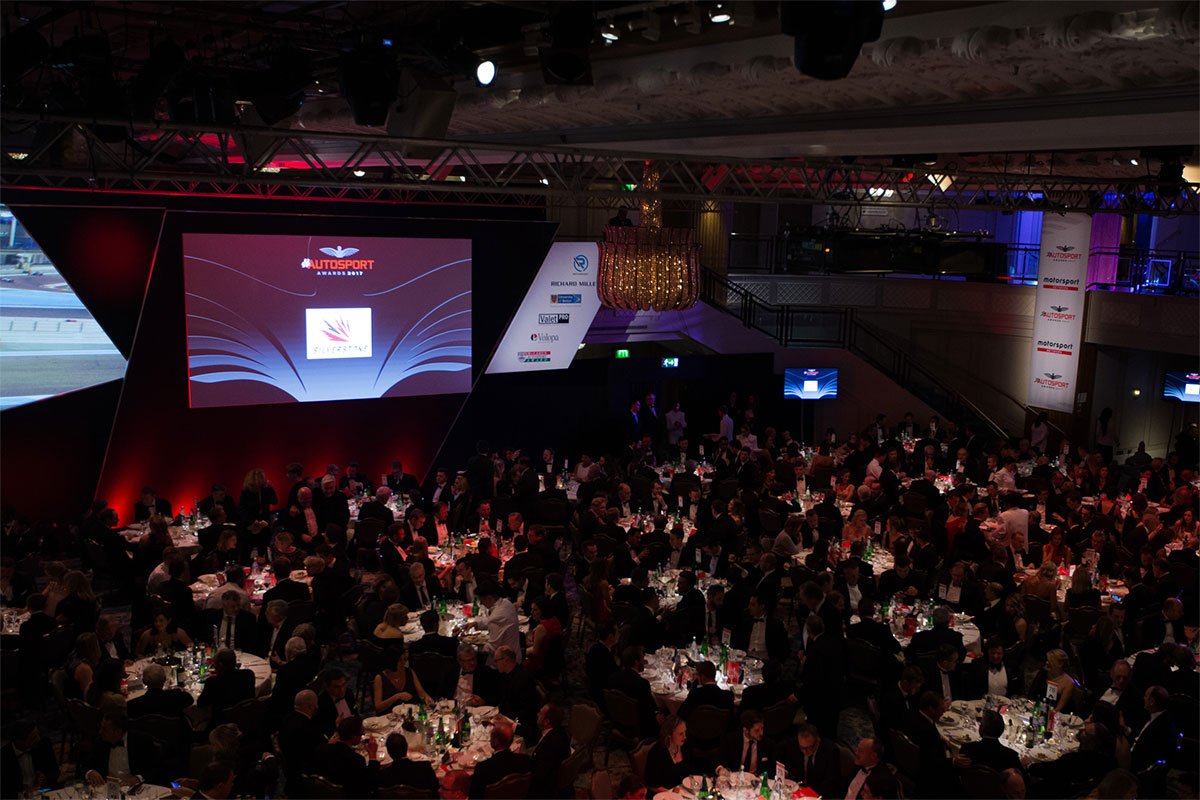 2017 AUTOSPORT AWARDS TABLE CENTRES
HAND-SIGNED BY THE THREE-TIME F1
WORLD CHAMPION NELSON PIQUET
On Sunday 3rd December, one of the most prestigious annual events in the motorsport calendar took place: the Autosport Awards Gala dinner. It's always held in the Great Room at London's Grosvenor House Hotel, and anybody who's anybody in the world of racing is to be found in the audience. This year, the evening's proceedings were broadcast live on Motors TV. World Champions abound, and all the teams and sponsors take tables to applaud the winners of the various awards that are voted for by the readers of Autosport and F1 Racing magazines.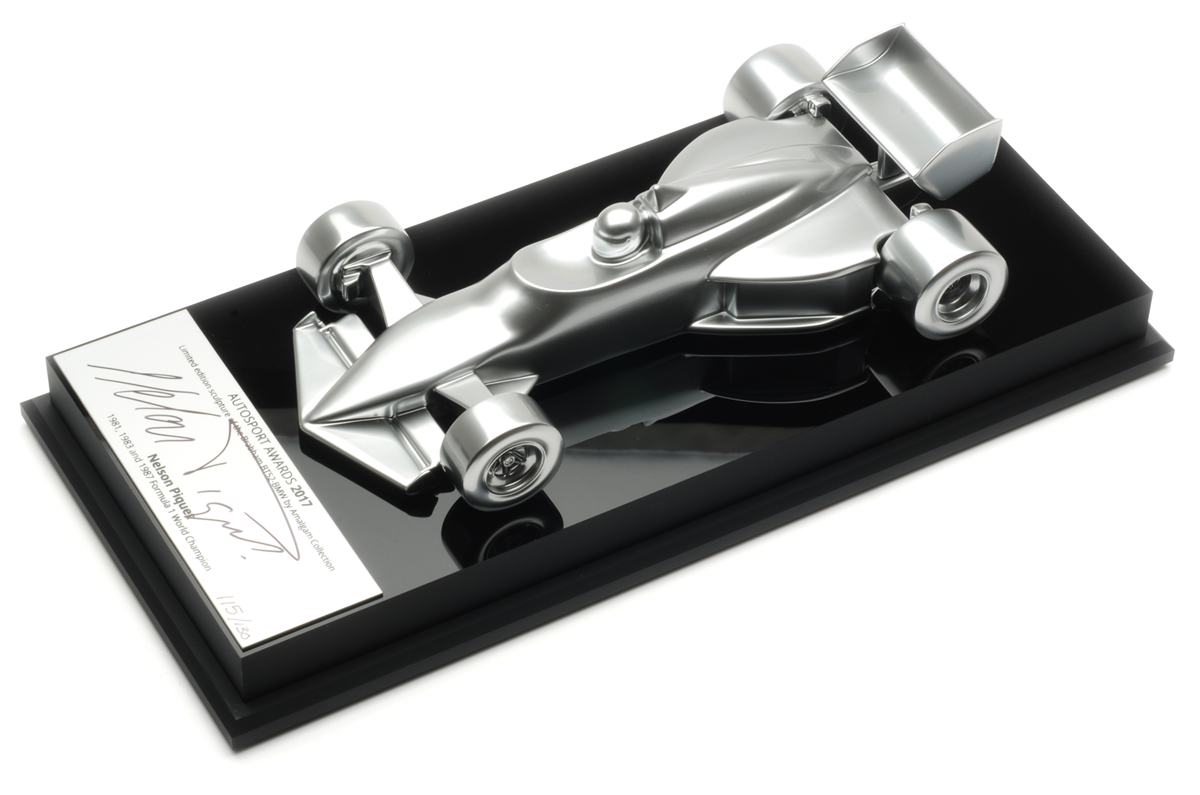 On the night, tens of thousands of pounds are raised for charity, and this year the proceeds went to the Grand Prix Trust. Much of the money that is raised comes from the table centre presentations that sit on each one of the 130 tables. The starting bid for one of these presentations is £300, but with the high rollers on many of these tables, many go for much more.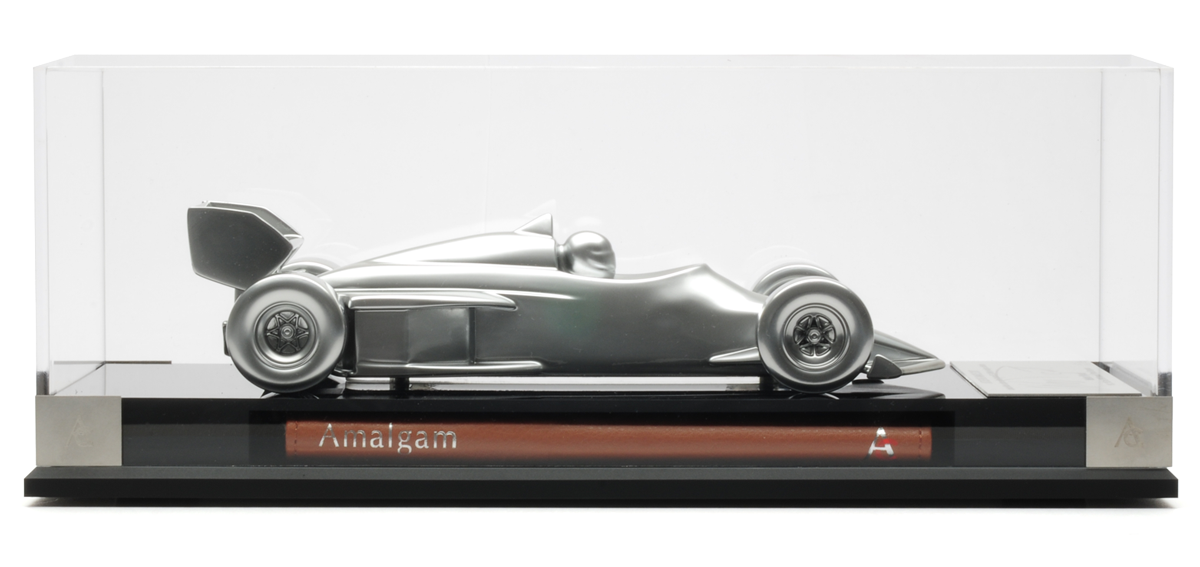 This year's presentation comprised a polished pewter representation of Nelson Piquet's 1983 F1 World Championship winning Brabham BT52. Nelson was the guest of honour this year. He had never attended before, and so Amalgam created this sculpture exclusively for the evening, all of which were hand signed on the night by Nelson. As ever, we were only able to obtain a handful of these table centres. They are extremely collectible, so always highly coveted. The few we have are priced at £1000 each, and obviously there won't ever be any more. When they're gone, that's it until next year's Award's night.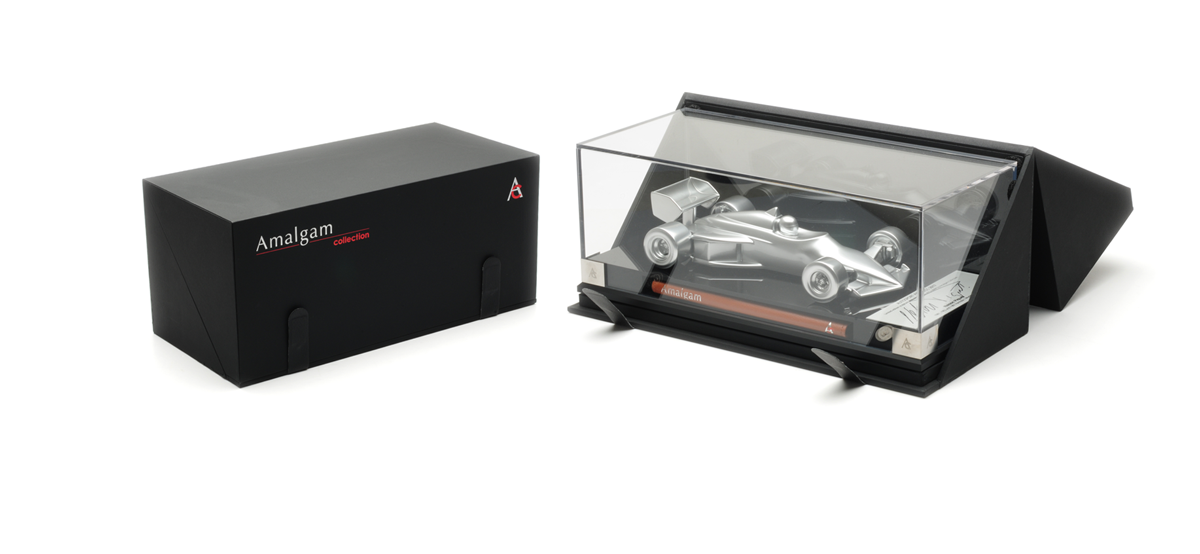 Shop for the AUTOSPORT AWARDS TABLE CENTRE
Want some more editorial stories? Please

click here

to return to the Diecast Legends home page.
Share this story