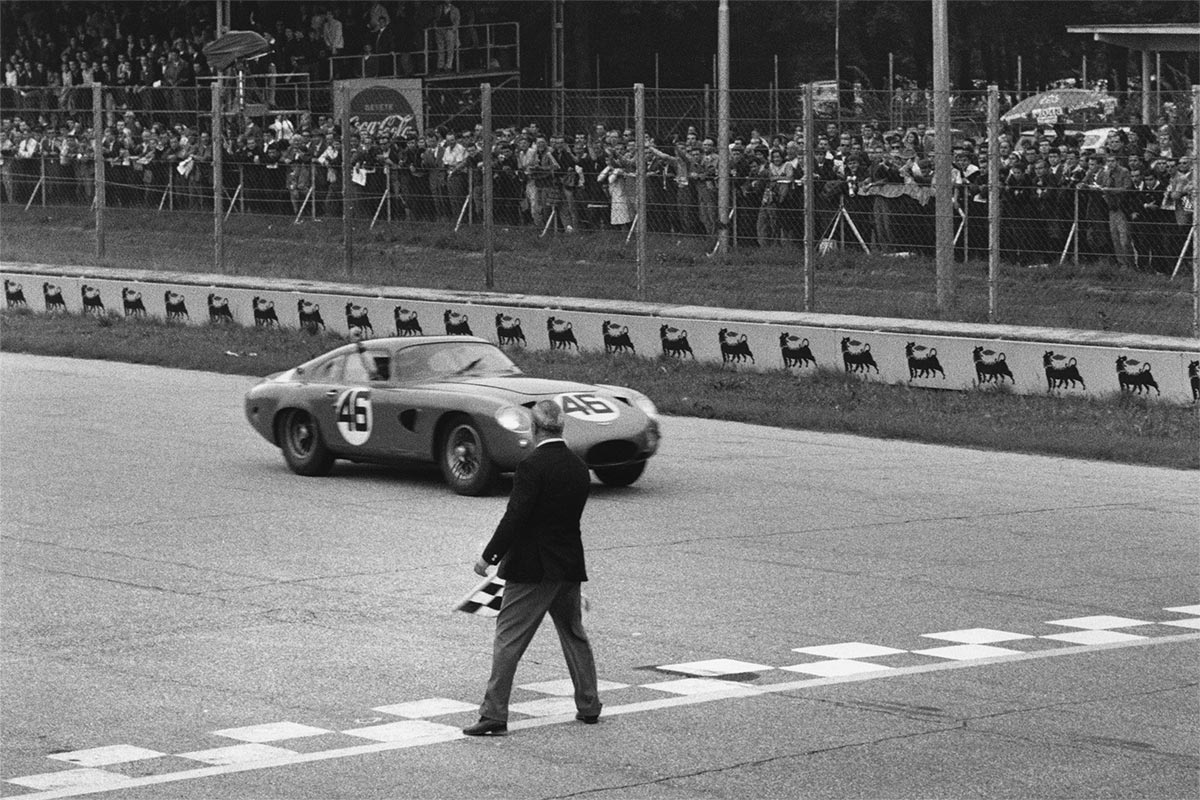 1:18 ASTON MARTIN DP214

The DP214 succeeded the DP212, and like its predecessor was based on the DB4 GT, in order to comply with GT regulations.
The DP214's body was completely redesigned, using elements from the DP212 such as the Kamm tail rear end. It sported a completely new design on the nose, and featured generally wider bodywork overall. Only two were ever produced; chassis numbers 0194/R and 0195/R.
The 1963 Le Mans 24 Hours marked the racing debut of the DP214, with both cars running competitively before being sidelined by the same sort of piston failure, caused by inadequate strength around the underside of the gudgeon-pin boss.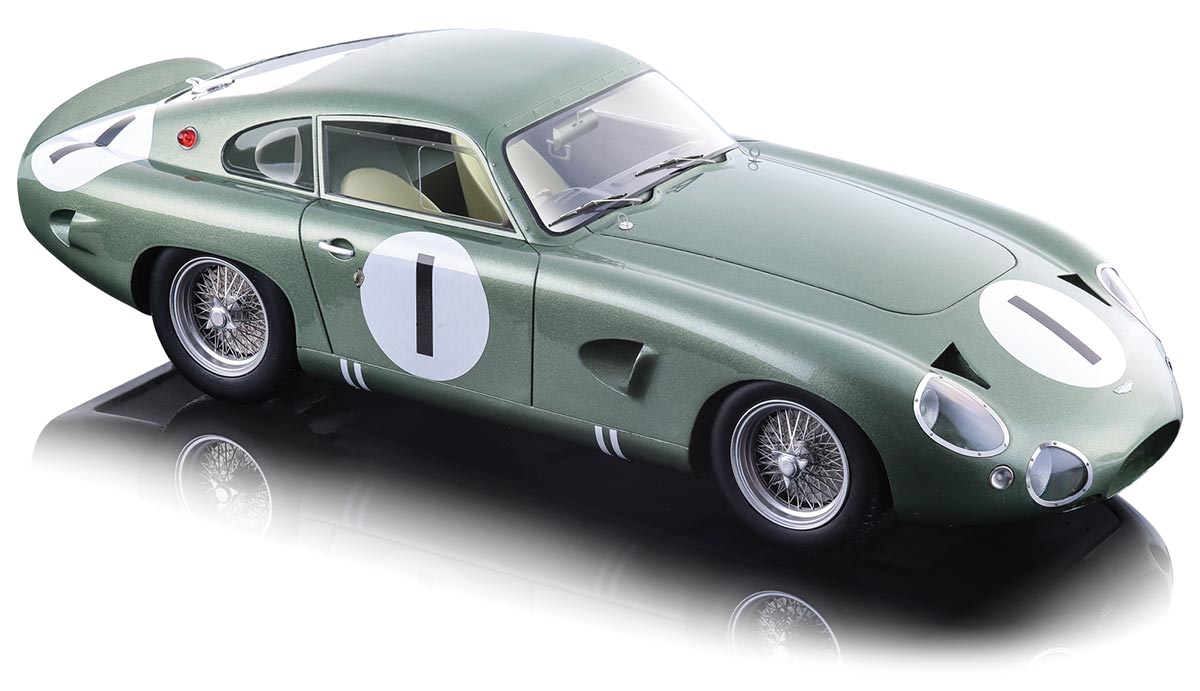 Unlike the DP212, the DP214 was entered in events outside of Le Mans. Tecnomodel has released four different 1:18 DP214 replicas, spanning the 1963 and 1964 racing seasons.
The #18 machine is from Le Mans in 1964, as driven by Mike Salmon and Peter Sutcliffe. This car was a retiree, getting disqualified in the 19th hour due to an illegal oil replenishment.

The #46 DP214 is a winning car, Roy Salvadori taking it to victory in the 1963 Inter-Europa Cup race at Monza. Along the way he set a new GT lap record of just over 120 mph.
Salvadori is again the driver when it comes to the #26 Aston Martin, piloting this version at Daytona in 1964. He failed to finish the race.
Finally there is the #1 car, that was driven by Bruce McLaren at the 1963 Tourist Trophy meeting at Goodwood.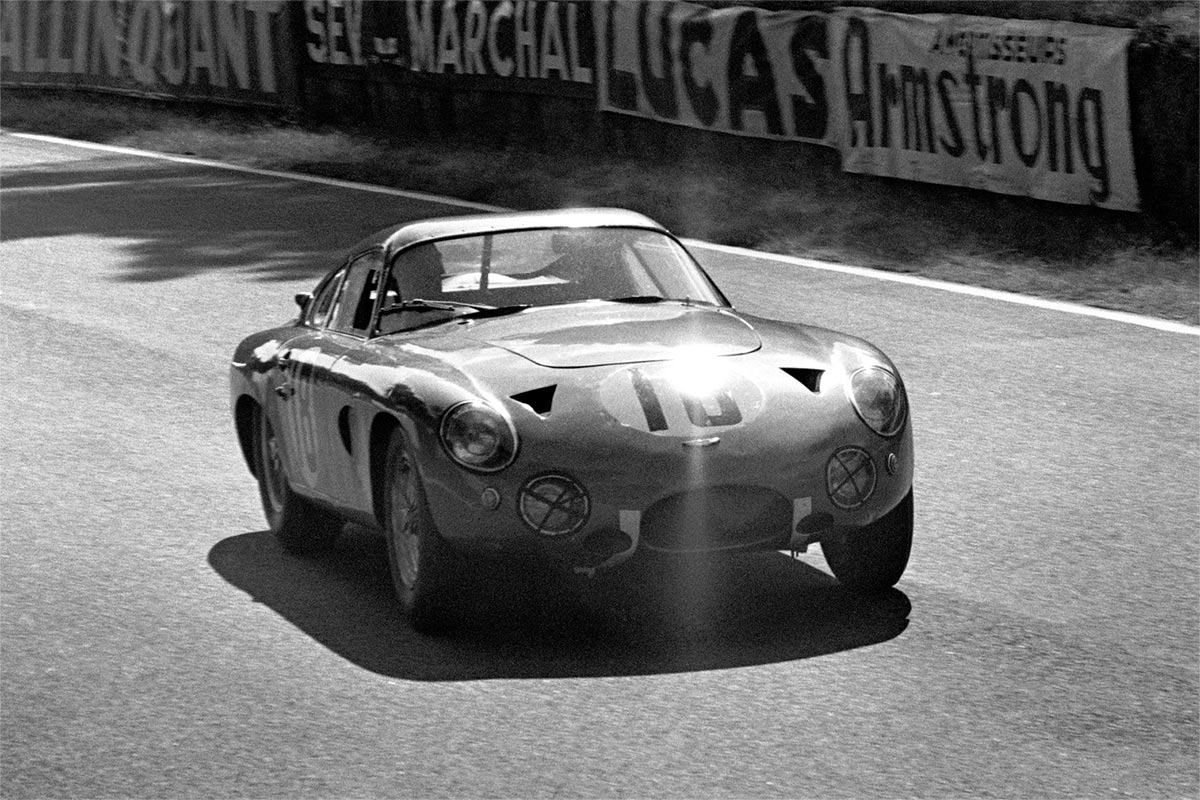 This race was not without controversy, as the chief scrutineer refused to allow the DP214s to run with the 6.5 inch rims that they had run at Le Mans as they had not been homologated, even though the production cars had them fitted as standard. The Astons were forced to run 5.5 inch rims instead, which narrowed the track by four inches and ruined their handling. McLaren completed 94 laps of the 130 lap encounter before valve problems led to failing oil pressure and his retirement.
Only one DP214 survives to this day, as 0195/R was destroyed in an accident at the Nurburgring in 1965, claiming the life of driver Brian Hetreed. 0194/R was restored in the 1990s, before suffering extensive damage in an accident at the 2012 Goodwood Revival.
As is usually the case with Tecnomodel, these 1:18 replicas are limited editions of no more than 100 pieces each. On a subject as exciting as this, which has never been offered in 1:18 scale before, we can see them selling out in a heartbeat.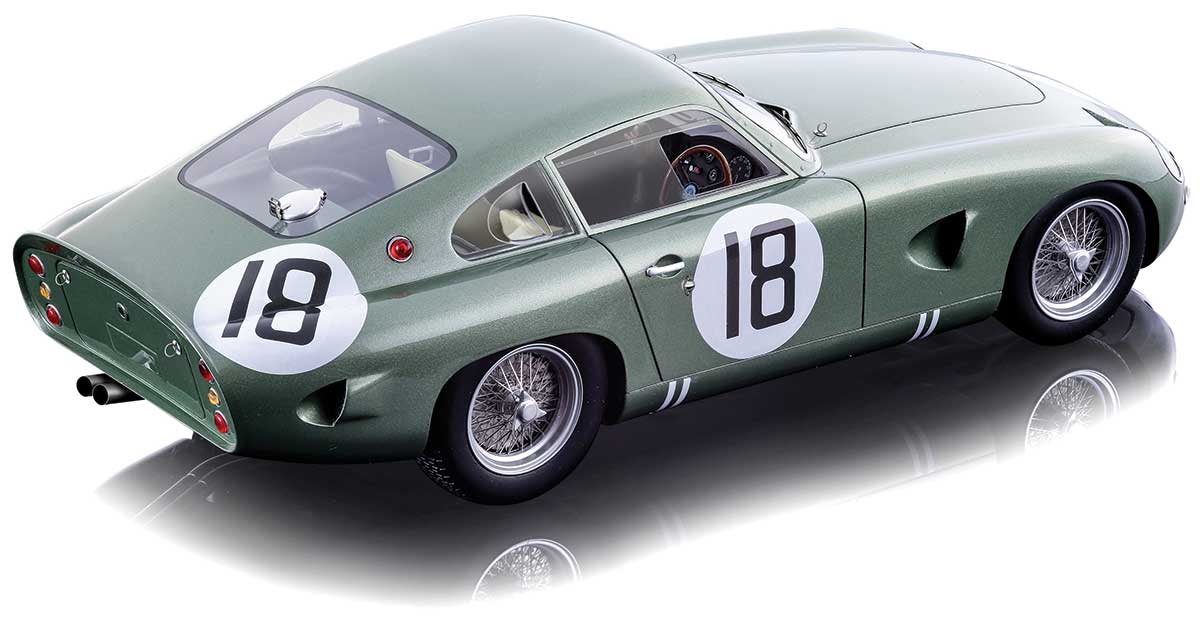 Shop for the

1:18 ASTON MARTIN DP214
Want some more editorial stories? Please

click here

to return to the Diecast Legends home page.
Share this story