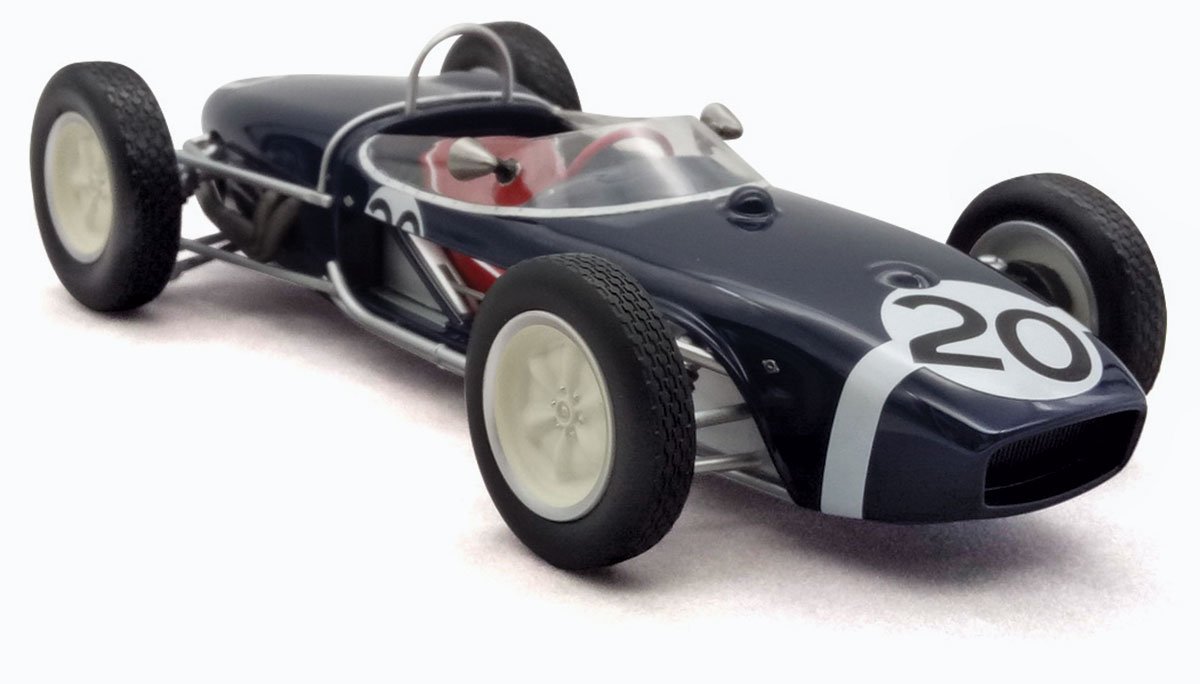 Originally published: August 2019
Diecast Legends 1:18 2019 Exclusives
We just received pre-production samples of two of our exclusively commissioned 1:18 models. This means that we should see them released at some point during the autumn. Neither of them have been ever produced in 1:18 scale before.
The first of these is Stirling Moss's winning Lotus 18 from the 1961 Monaco Grand Prix (DCL1961). Many consider this race to be the finest of Moss's illustrious career, as he fended off a trio of faster Ferrari 156s for a full 100 laps. The replica comes complete with the side panels removed, as it ran in the race to help Stirling cope with the extreme temperatures that day.

Next up is the Ecurie Ecosse-entered Jaguar D-Type that won the 1957 Le Mans 24 Hours, as driven by Ron Flockhart and Ivor Bueb (DCL1957). D-Types dominated at the La Sarthe circuit that year, with the other Ecurie Ecosse car coming home second, and privateer examples finishing in third, fourth and sixth.
These replicas will both be limited editions of a maximum of 250 pieces worldwide, and will only be available from Diecast Legends. Get your pre-order locked in now. They both have an RRP of £249.99.