Guildford Diecast Model Shop
Many customers know us as an internet company, although some may be aware of the fact that we have what is one of the country's last remaining dedicated diecast shops, right in the heart of central London. But not many people realise that you can also come and visit us at our headquarters just outside Guildford. If you're looking for collector quality diecast, in either 1:43 or 1:18, it's almost certainly a fact that you won't find a wider selection anywhere in the country.
You need to understand, however, that we are not configured as a traditional shop. A lot of people order models over the phone, and then come in to our Guildford premises to pick their purchase up. And clearly this is never a problem. But you can also come and browse. We have put all of our diecast models in one area of our warehouse, and if you're prepared to walk up and down our aisles, then we'd be more than happy to see you here. We're situated on a small industrial estate called Quadrum Park. The postcode is GU3 1LU. We're a five minute cab ride from Guildford railway station.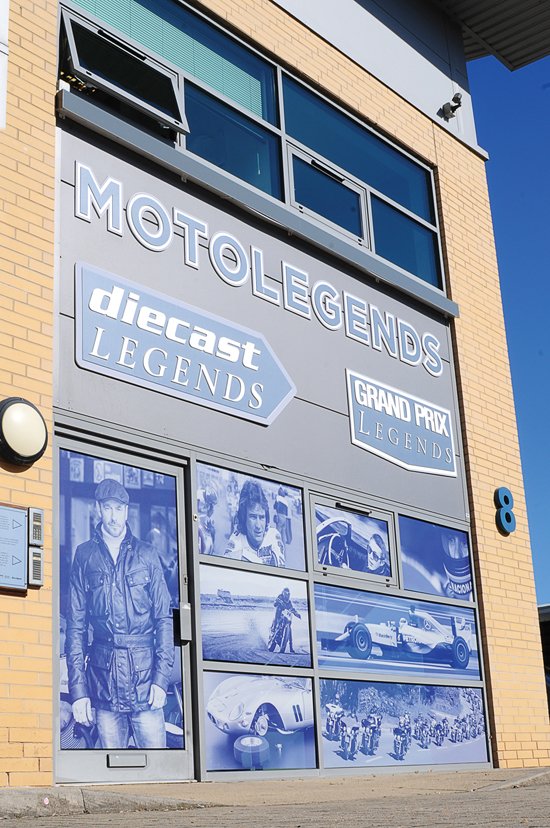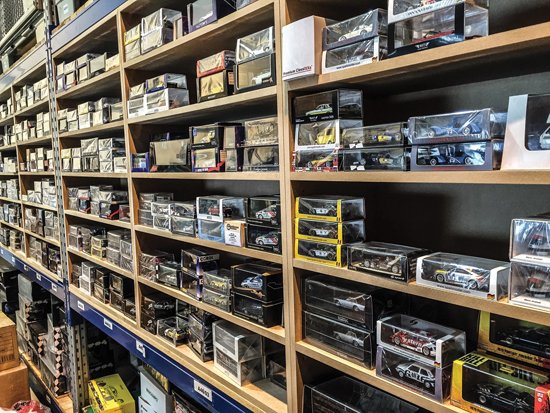 If you want to see anything specific, it always makes sense to phone first, so we can put models aside for you, as we'd hate you to have a wasted journey. Our number is 0844 887 8888.
And, by the way, we're open seven days a week. During the week, we close at 7.00pm. On Thursdays, we stay open to 8.00pm. On Saturdays we open at 9.00am and close at 5.00pm. On Sundays we open at 10.00am and close at 4.00pm.