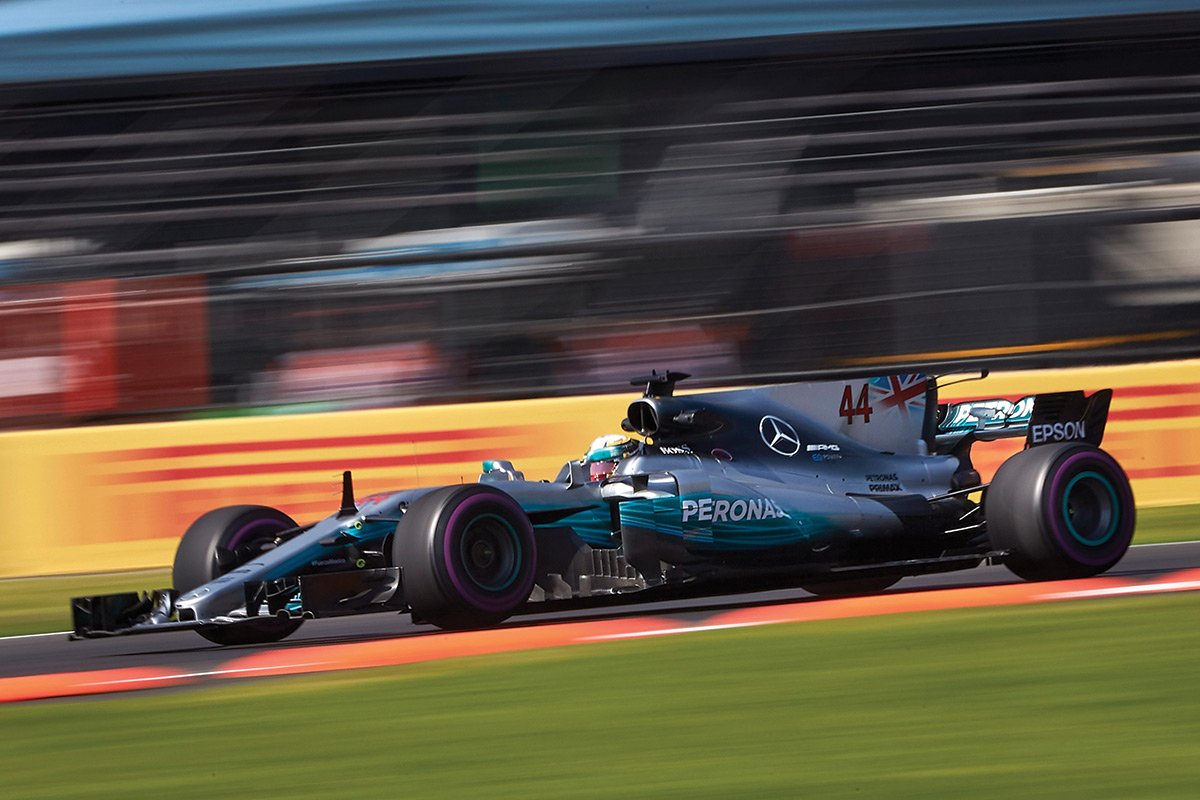 1:43 and 1:18 Hamilton 2017 Mercedes W08. Mexico

At Nuremberg we were delighted to see that Spark had on display pre-production samples of its 1:18 and 1:43 Hamilton 2017 world champion specials from the Mexican Grand Prix.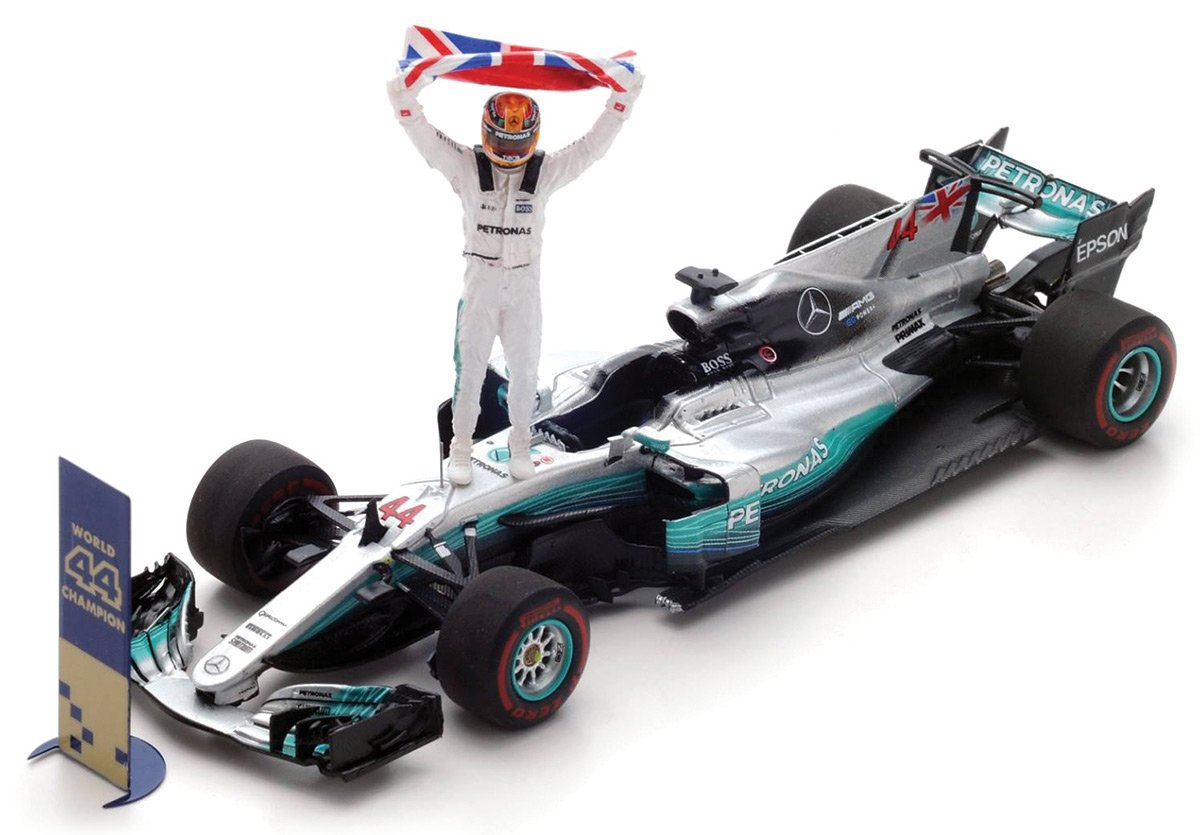 Ironically, Lewis scored his worst result of the year in the race that secured him his fourth world title, coming home ninth after a skirmish with Sebastian Vettel on the opening lap. Never mind, though: he achieved something that no British driver before him had ever been able to accomplish.
Spark's 1:43 special replicates the scene as Lewis pulled up in parc fermé after the end of the race. It features a standing driver figure of Lewis stood on the front of the car, holding the Union Jack in celebration. It also incorporates the #44 marker board that he pulled up in front of.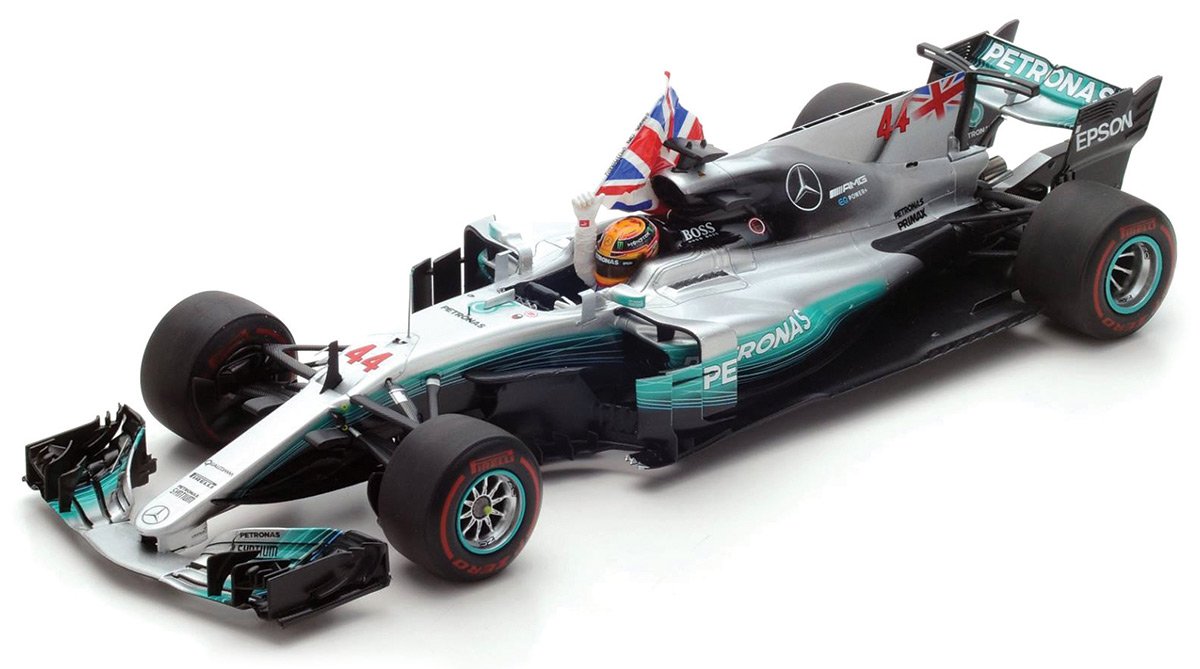 The company's 1:18 special, meanwhile, features Lewis sat in the cockpit of his Mercedes holding the Union Jack, as he was as he drove back to the pits on his victory lap.
Our customer pre-orders for both of these specials have broken all records. These are genuinely subjects where waiting to order is not an option.
Shop for the

1:43 and 1:18 Hamilton 2017 Mercedes W08. Mexico
Want some more editorial stories? Please

click here

to return to the Diecast Legends home page.

Share this story