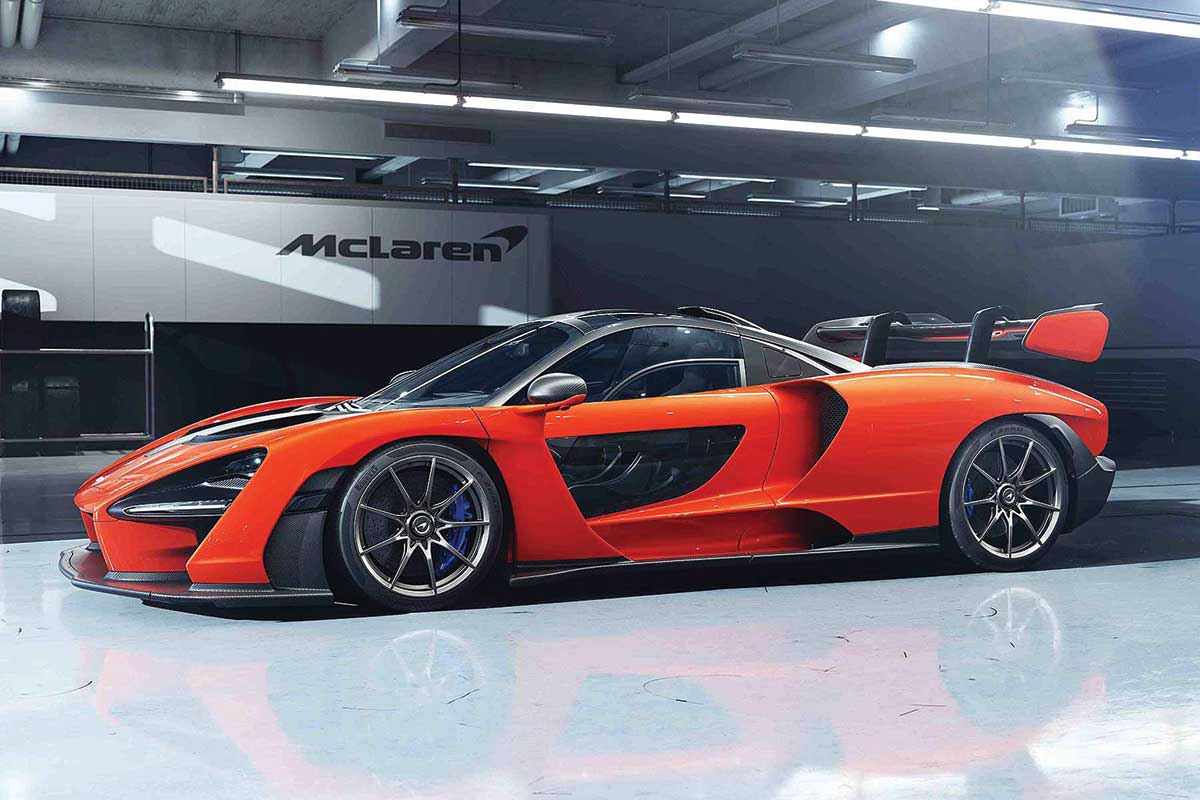 1:18 Mclaren Senna

Truth be told, we hadn't been all that excited with the launch of McLaren's recent supercars, as they all seemed to look pretty much the same to us. That all changed at the beginning of this year however, when the sensational McLaren Senna was unveiled at the Geneva Motor Show.

The Senna is the newest member of McLaren's 'Ultimate' series, joining such esteemed company as the F1 and the P1. Only 500 examples will be produced; all of them hand-built at McLaren's Woking facility. If we have to tell you where the name of the car comes from, then we shouldn't be sending you this catalogue!
The Senna is largely based on the 720S, using modified versions of its carbon fibre monocoque and four litre, twin turbocharged V8 engine. Aerodynamic features abound, including a huge double element rear wing, double element diffuser, roof scoop, front and side air intakes and rear air louvres. Under the skin, the Senna employs a brand new generation of Brembo's carbon ceramic brakes.

TopSpeed has already confirmed 1:18 replicas of the Senna, in Mira Orange and Victory Grey. Indeed, we have already been provided with a sample of the orange version to photograph.
There hasn't been this much hype concerning a McLaren sports car for years, so we anticipate that demand for these will be high. As always, placing your pre-order now will ensure that you don't miss out.

Shop for the

1:18 Mclaren Senna
Want some more editorial stories? Please

click here

to return to the Diecast Legends home page.

Share this story