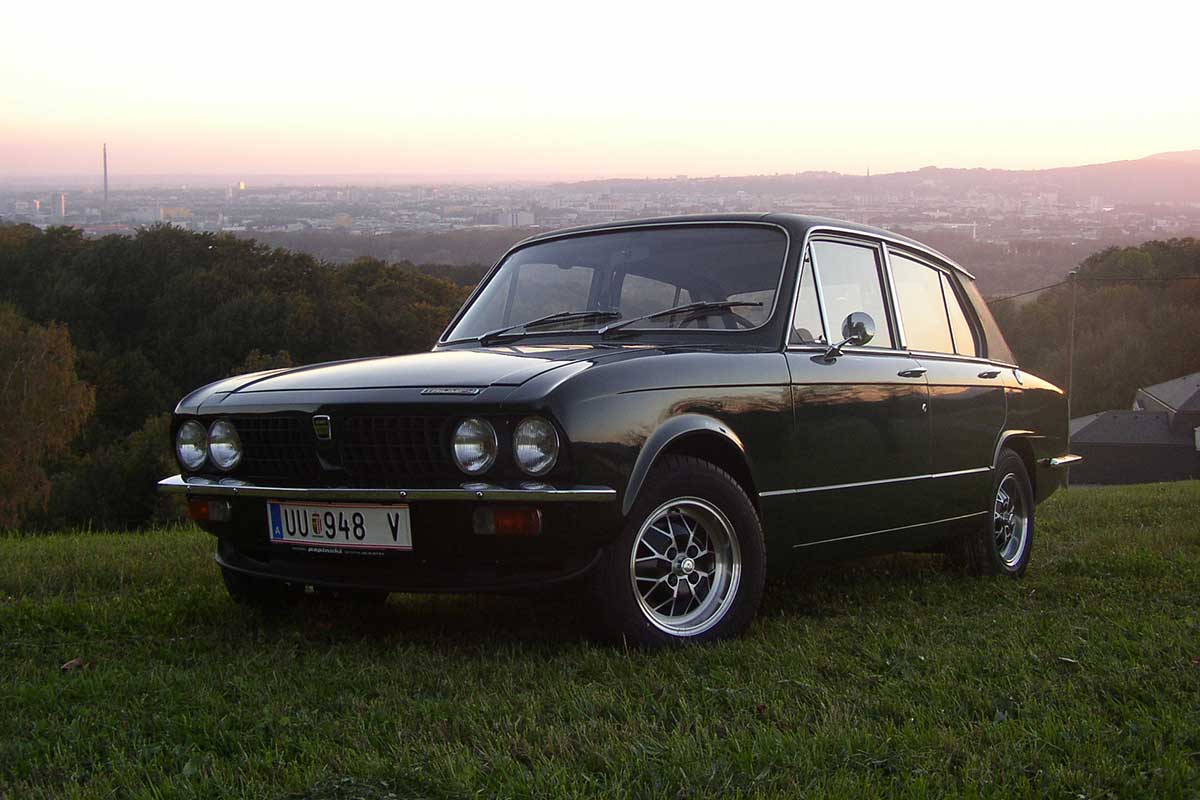 1:18 1975 Triumph Dolomite Sprint

The Dolomite was the final addition to Triumph's small car range, which had started in 1965 with the Triumph 1300.
The car was unveiled at the London Motor Show in October 1971, but industrial relations issues meant that it didn't go into full production until October 1972.
The car was aimed at the then-new compact performance, luxury sector, vying for sales against cars like the BMW 2002 and the Ford Cortina GXL.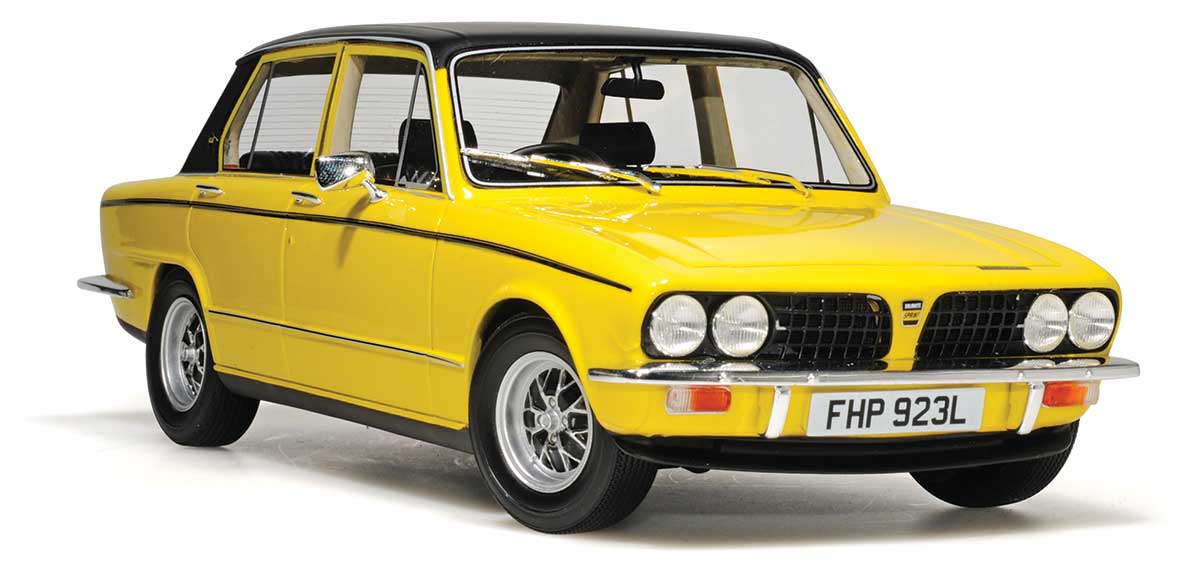 But a performance disadvantage was costing Triumph dearly in sales, and so the Sprint was unveiled in June 1973.
With a 16 valve cylinder head, a single camshaft, a capacity increase to 1988 cc and larger carburettors, power was increased to 127 bhp, although it fell short of the factory target of 135 bhp.
Nonetheless, power was excellent, with 0-60 mph taking around 8.4 seconds on the way to a top speed of 119 mph.
The car was similar to the 1850, but with the standard addition of alloy wheels, a vinyl roof, front spoiler, twin exhausts and lowered suspension.
Initially, the car was only available in Mimosa Yellow.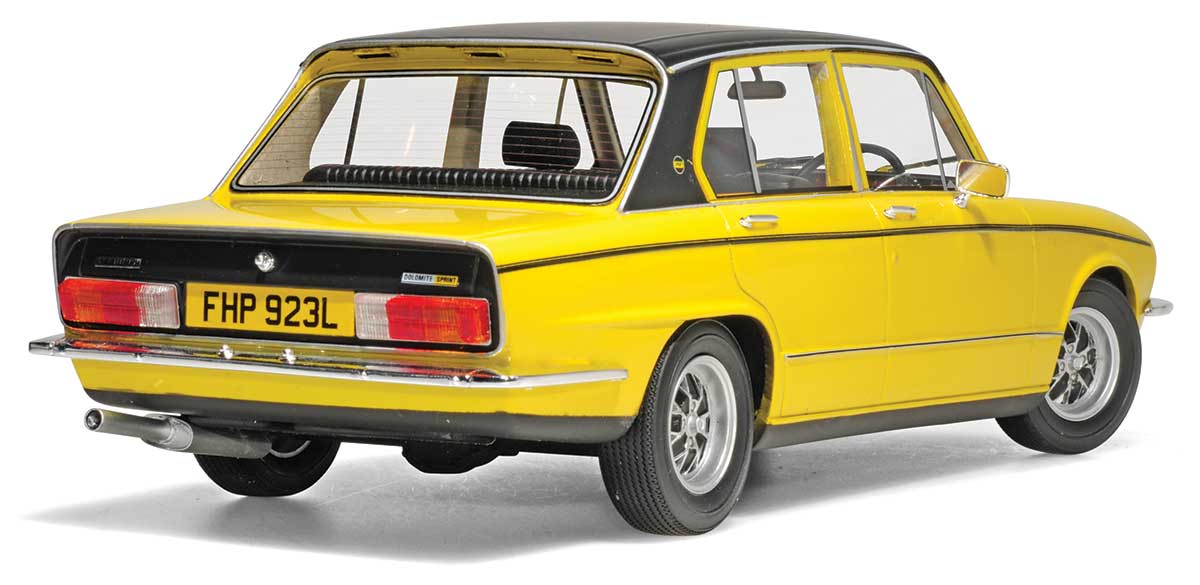 In its day, the Sprint was a highly prized target for the young executive on the way up and, of course, it should not be forgotten that Bodie drove a white Dolomite Sprint in the first series of The Professionals.
This is another great subject from our friends at Cult. The car is modelled in resin, which is fine by us as, cars like the Dolomite would never justify production in diecast metal.
And in our experience the closed bodyshells of resin models give for superior levels of accuracy, especially when it comes to door and bonnet closures and the like.
Shop for the

1:18 1975 Triumph Dolomite Sprint
Want some more editorial stories? Please

click here

to return to the Diecast Legends home page.

Share this story