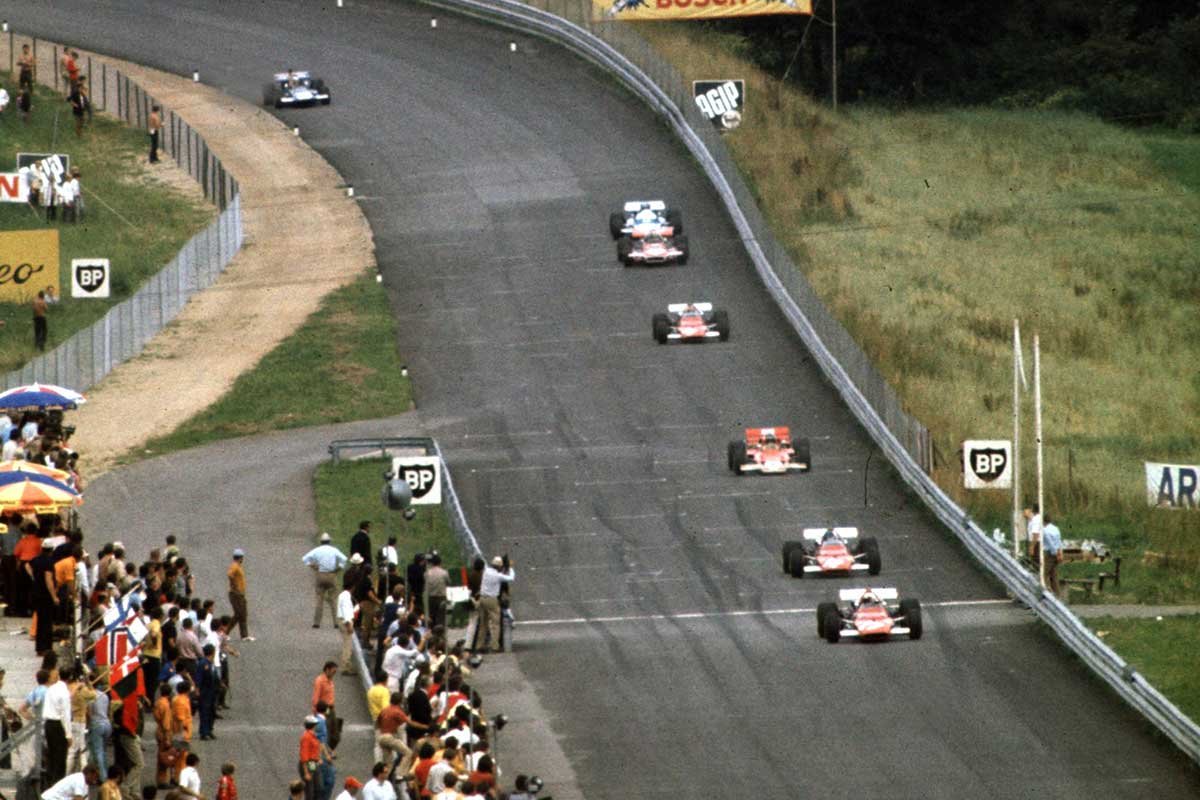 1:18 1970 Ferrari 312B

Unless you are in possession of a time machine or an inordinate amount of money (or perhaps both), it is unlikely that you will be able to obtain one of Exoto's 1:18 replicas of the Ferrari 312B from the 1970 Formula One season. That's because they were released well over a decade ago, and cost a king's ransom back then, never mind now!
Tecnomodel has once again come to the rescue however, by confirming its own 1:18 models of this famous car from Ferrari's F1 history.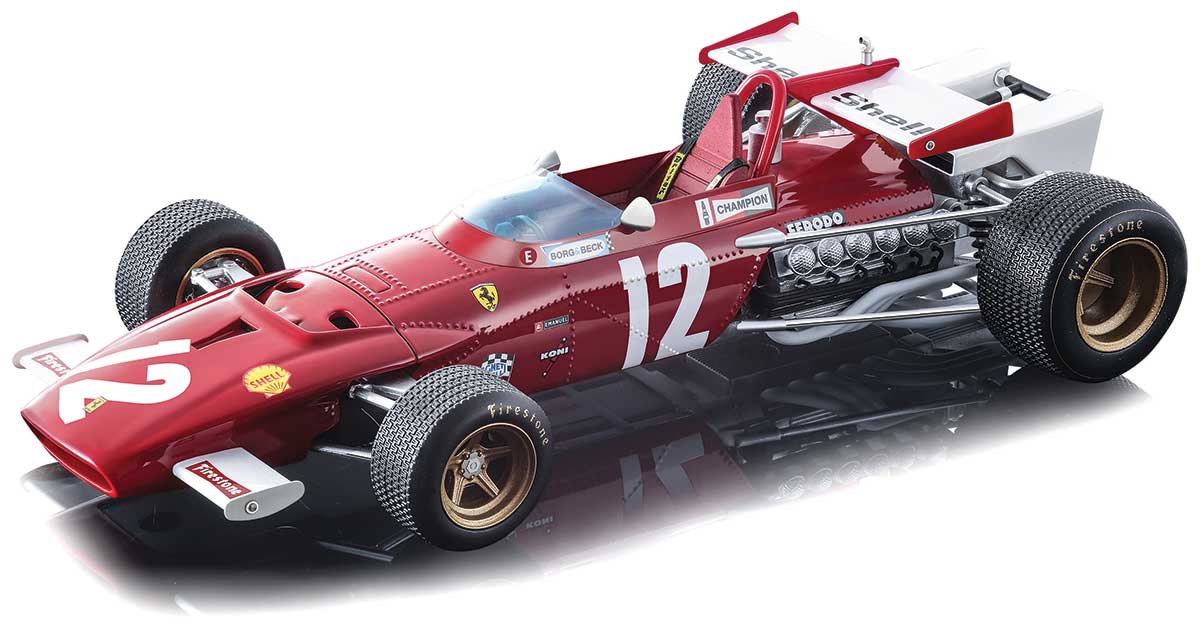 The 1970 Formula One season should have been an absolute walkover for Lotus's Jochen Rindt. The Austrian won the Monaco Grand Prix, and then four races in succession over the summer. He had amassed a sizeable championship lead, but tragically lost his life in an accident during qualifying for the Italian Grand Prix.
It then came down to whether Jacky Ickx could overhaul Jochen's points advantage before the end of the season. Despite winning three of the last five races he was unable to do so, ultimately coming up five points short, and Rindt became the sport's only posthumous world champion.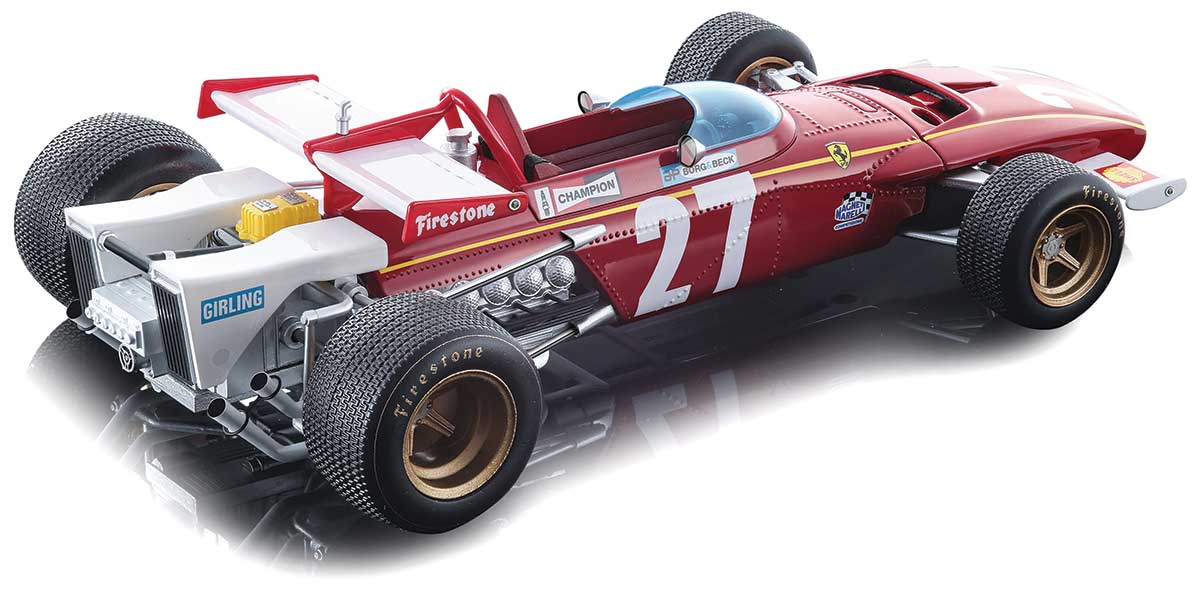 Tecnomodel will be releasing four variants of the 1970 Ferrari 312B. Three are for Jacky Ickx, which will be from the Austrian and season-ending Mexican Grands Prix, both of which he won, and the Belgian race. There will also be a 1:18 replica of Clay Regazzoni's victorious 312B from the Italian Grand Prix, which was the first win for the Swiss in only his fifth start.
All four are limited editions of just 100 pieces worldwide. Pre-ordering is very much recommended to ensure that you don't miss out.

Shop for the

1:18 1970 Ferrari 312B
Want some more editorial stories? Please

click here

to return to the Diecast Legends home page.

Share this story