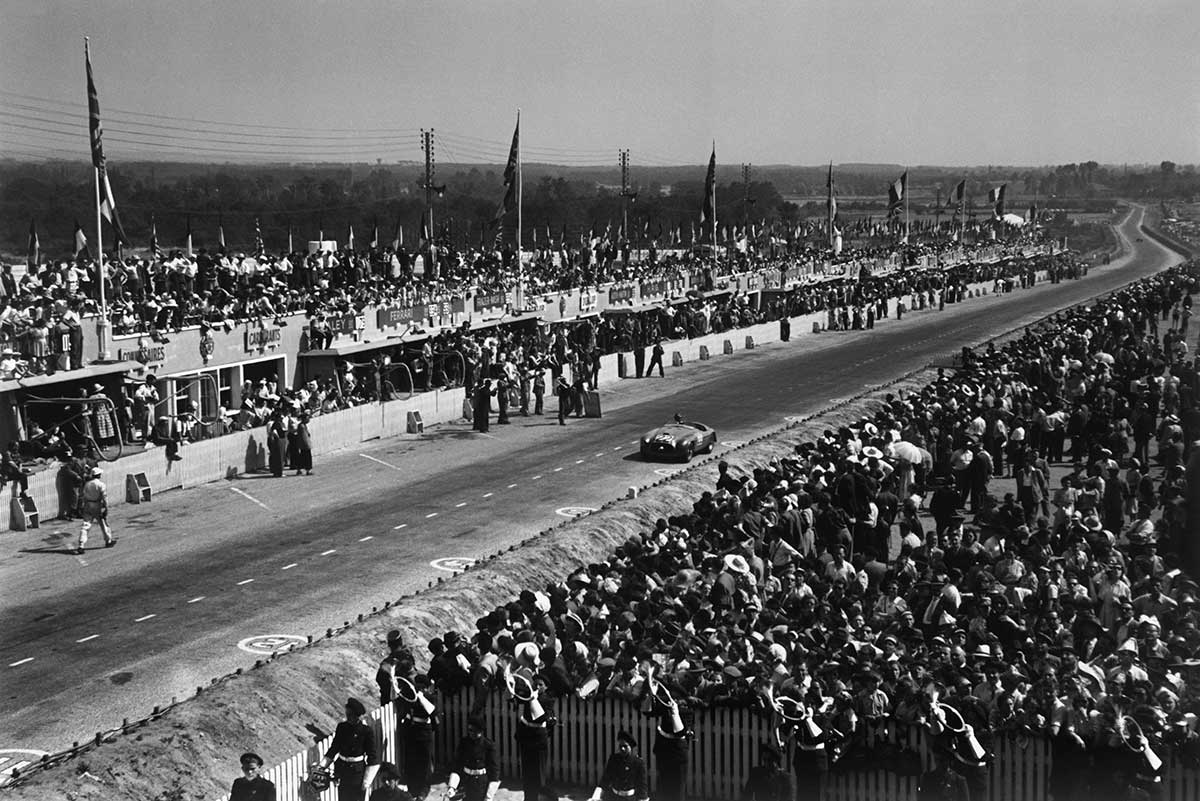 1:18 1949 FERRARI 166MM

Tecnomodel thrilled us once again recently when it announced another subject that we will see replicated in 1:18 scale for the very first time. Its scoop on this occasion is the first ever Ferrari to win the Le Mans 24 Hours: the 166MM of Luigi Chinetti and Lord Selsdon from 1949.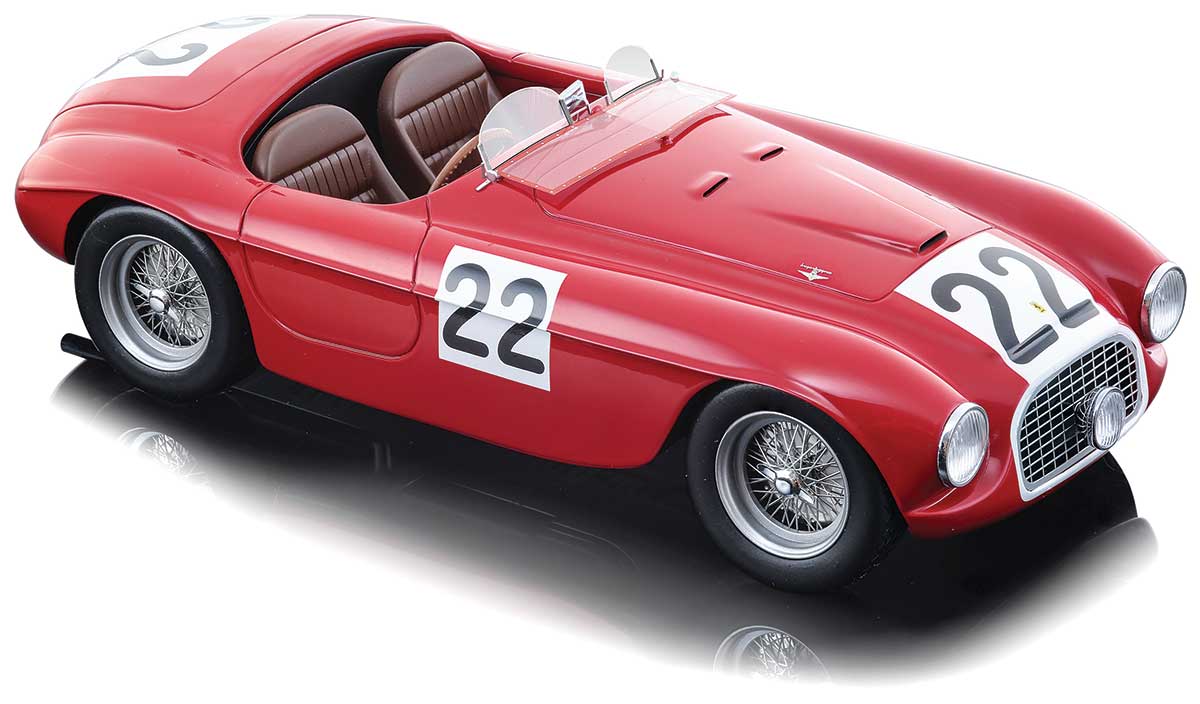 1949 marked the first running of Le Mans since the end of WW II; indeed, one of the general admission areas was still off limits as it had not yet been cleared of landmines!
In the race Chinetti kept the #22 Ferrari in the lead pack from the start, and incredibly would end up driving all bar 72 minutes of the race, due to team-mate Selsdon feeling unwell. By 4:30am Chinetti had built a three lap lead, and handed over to Selsdon for the latter's only stint of the race.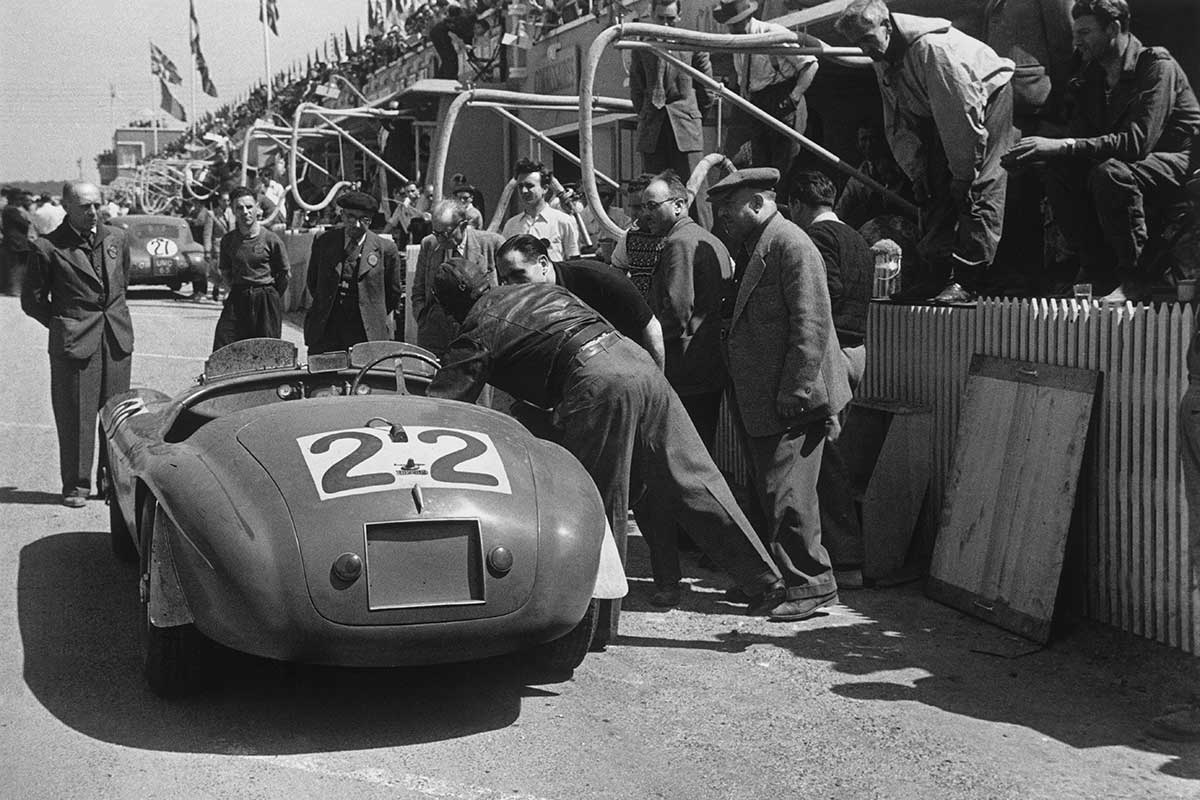 Once back in the car Chinetti started experiencing severe clutch problems, and had to nurse the ailing 166MM to the finish. The partisan crowd sensed that a French victory might be on, with the Louveau/Jover Delage closing in rapidly, but in the end it was only able to trim the Ferrari's lead from three laps to one.
This Tecnomodel 1:18 replica is limited to just 150 pieces worldwide, so you will probably not have long to think about getting it.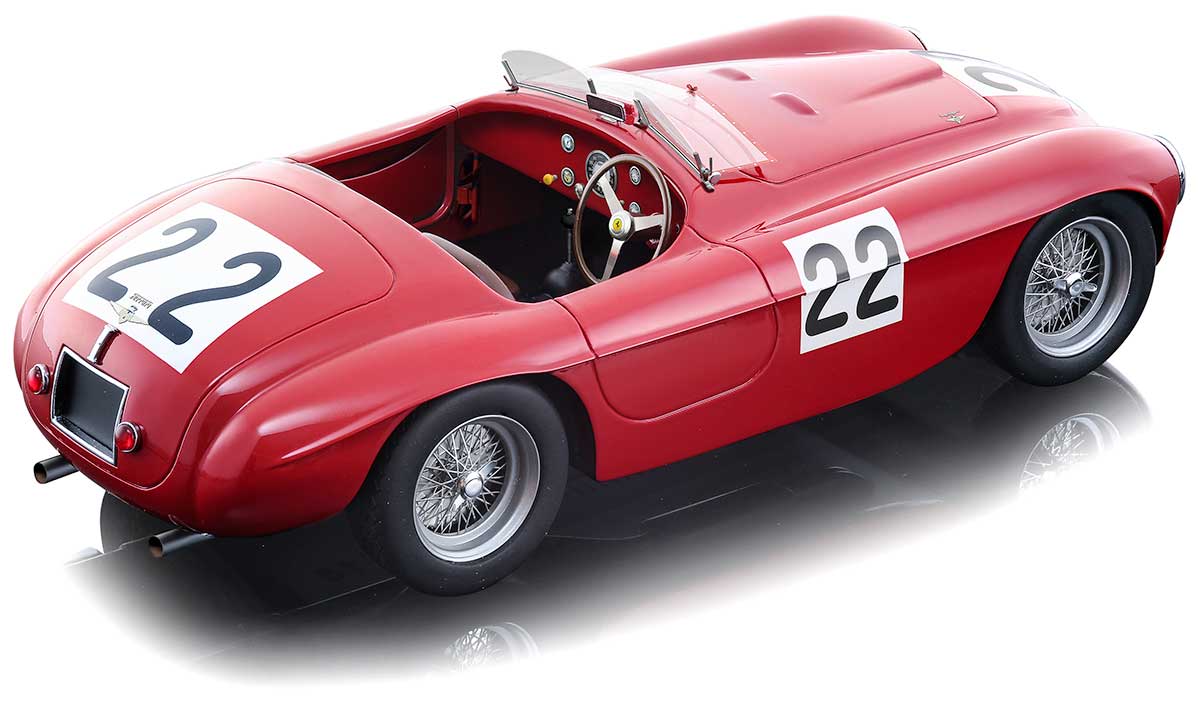 Shop for the

1:18 1949 FERRARI 166MM
Want some more editorial stories? Please

click here

to return to the Diecast Legends home page.
Share this story