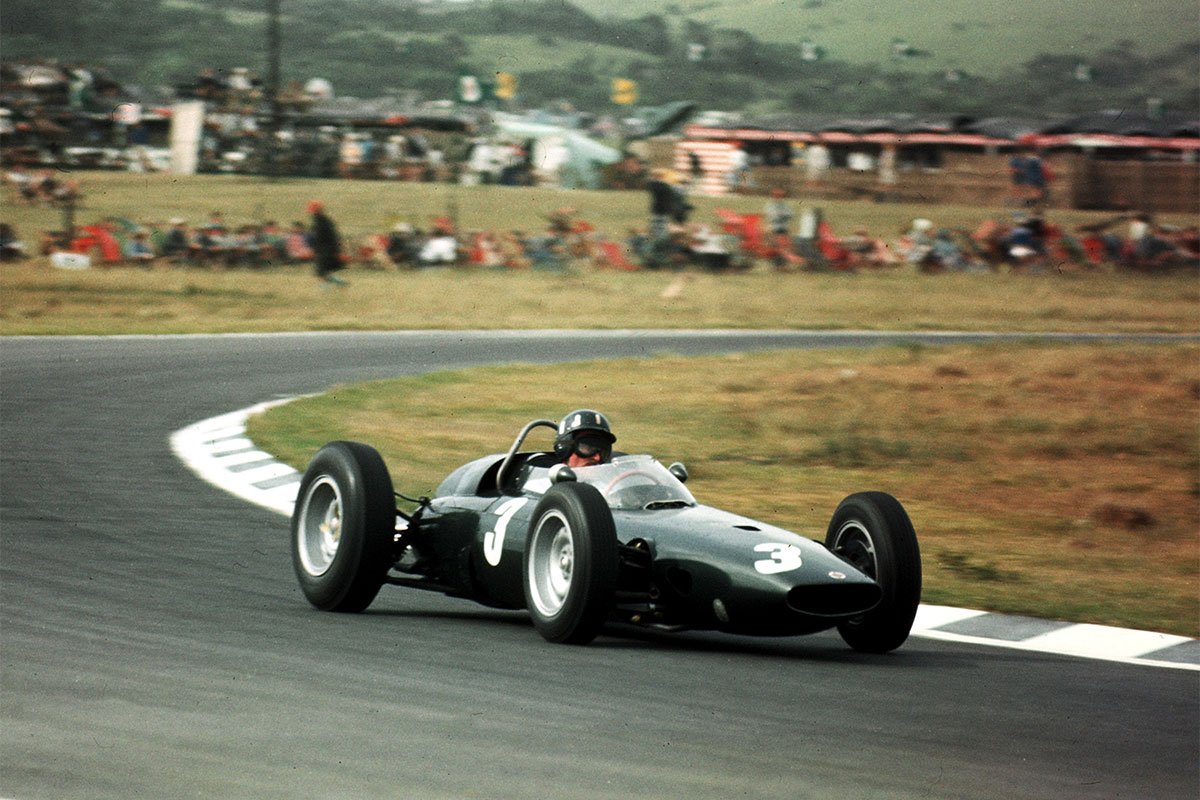 1:18 HILL 1962 BRM P57

Right, with this one we're going to get the disclaimer out of the way right at the beginning: THE MODEL SHOT SHOWN HERE IS OF SPARK'S PREVIOUSLY RELEASED 1:43 REPLICA OF GRAHAM HILL'S 1962 BRM! THE FINAL 1:18 MODEL IS SUBJECT TO CHANGE, PARTICULARLY THE RACE NUMBER AND EXHAUST PIPE ARRANGEMENT!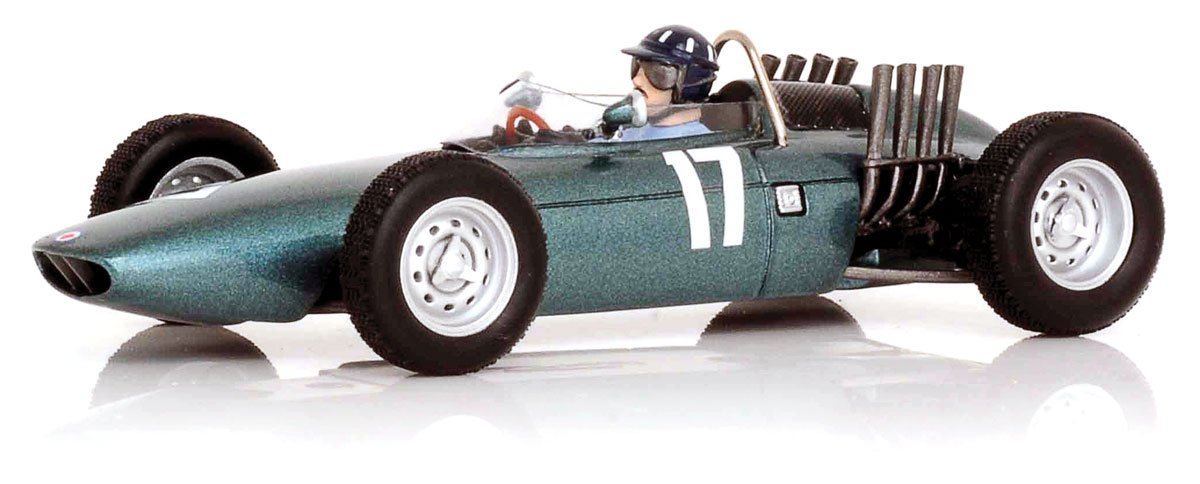 Sorry, but we felt like we just had to get that off our chest! As joyful as we were at the news that Spark was finally going to replicate the last 'key' missing Formula One world champion in 1:18 scale, this was quickly tempered by a barrage of phone calls from collectors asking us to confirm what the exhaust pipe layout would be! Would it be high? Would it be low? Would it be stackpipe?
Right now we don't know, and if the set-up of the exhaust pipes really is the deal-breaker for you, then maybe you should hold off on ordering until we have been provided with an official pre-production sample photograph.
The problem is that it might be too late by then!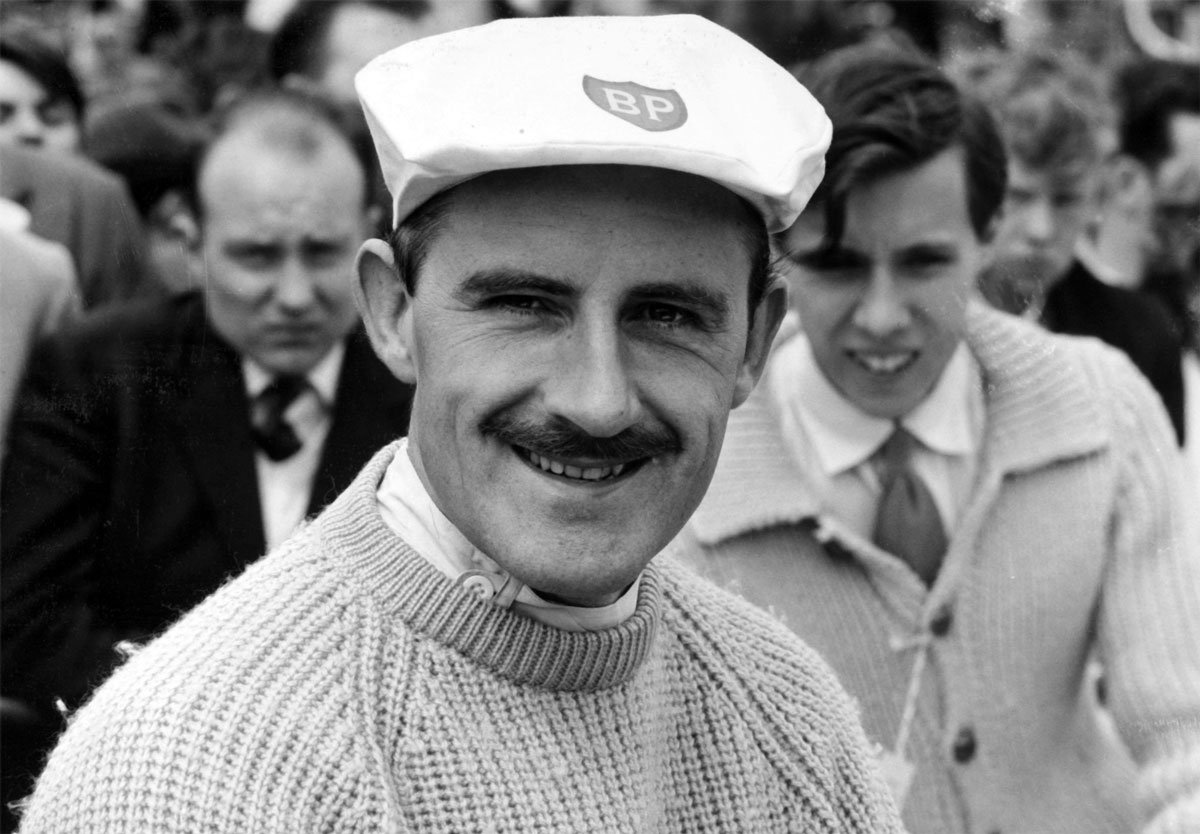 This is without doubt the replica of 2017, and the way that Spark works, we could be told at any time that it is on its way to us. The rate that we are getting through our pre-orders, we could already be sold out by the time it is shipped.
Therefore this is one that you really need to pre-order. You can always cancel your order if you later see a pre-production sample and the exhaust pipe arrangement really offends you that much.
Anyway, to the 1962 season itself, and Graham Hill's first, and BRM's only, drivers' and constructors' world championship victory.
Going into the season finale in South Africa, Hill and Jim Clark had taken three wins each from the eight races held so far. Bruce McLaren and Dan Gurney had taken a single victory apiece, while Stirling Moss, who had expected to be at the sharp end in a dark blue Rob Walker entered Ferrari, had suffered his career-ending accident at Goodwood.

On 29th December (yes, the season really did end that late in the year!) in East London, it was a classic case of winner takes all. Jim Clark held the lead from pole position in his revolutionary monocoque Lotus 25, and comfortably held it until there were 20 circuits of the 82 lap encounter to go. Unfortunately for the Scotsman, his Lotus team's reputation of fast but fragile bit him once again, with an oil leak forcing him out of the race. This left the way clear for Graham Hill and his faithful BRM P57 to take the chequered flag, and with it both world titles.
We can't believe it has taken this long for one of the model manufacturers to think that replicating this world championship winning machine in 1:18 would be a good idea. Heck, for the last 20 years we've been pushing for someone to do it! Spark has finally stepped up to the plate, however, and we can't wait to see this model released. Make no mistake, this one is a really big deal. We'll leave it there.
Shop for the 1:18 HILL 1962 BRM P57
Want some more editorial stories? Please

click here

to return to the Diecast Legends home page.
Share this story