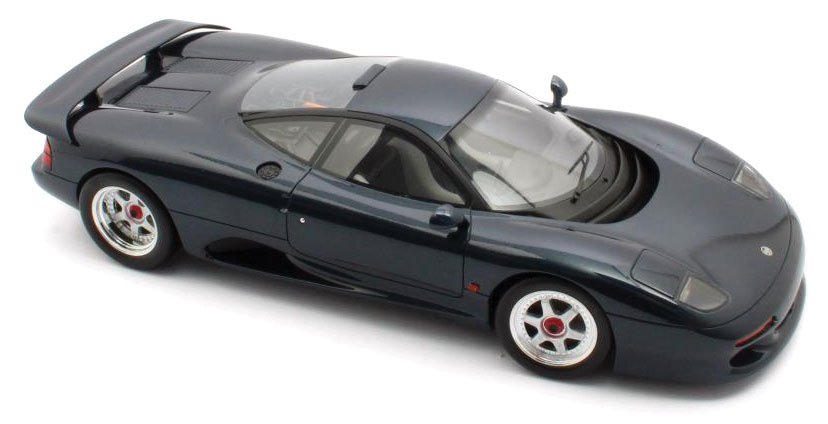 Originally published: October 2019
1:18 1990 Jaguar XJR-15
Another 1:18 replica that we will receive from Cult in the not too distant future is the 1990 Jaguar XJR-15. This model has had a far shorter gestation period than the Virage above, as it was only announced a couple of months ago.
The XJR-15 was produced from 1990 to 1992. It was produced by Jaguar Sport rather than Jaguar itself, the former being a subsidiary of Tom Walkinshaw Racing. Only 53 were produced, each with a price tag of half a million pounds.
The chassis of the car was mechanically based on the Le Mans winning XJR-9, while the bodywork was penned by Peter Stevens, who would later become one of the co-designers of the McLaren F1. It was powered by a 450 bhp, V12 engine, which featured an electronically managed fuel injection system. The latter incorporated an ahead-of-its-time, fly-by-wire throttle.