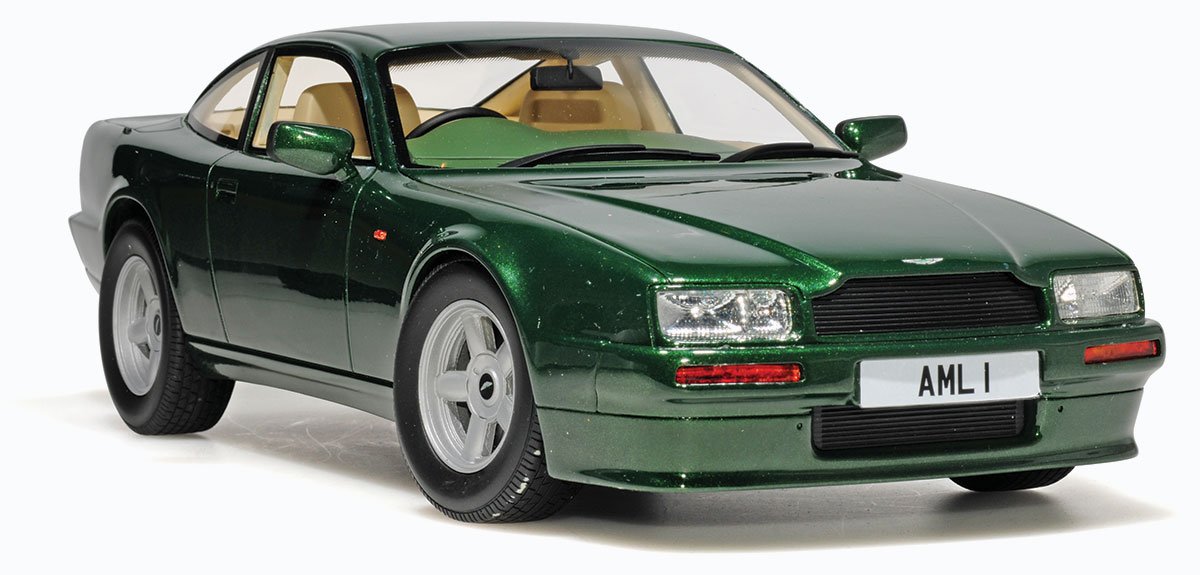 Originally published: October 2019
1:18 1988 Aston Martin Virage
After a wait of nearly three years, in the next month or so we are finally due to receive Cult's 1:18 replica of the 1988 Aston Martin Virage.
Aston designed the Virage as a replacement for its V8 models. It was a fresh and modern looking car, but it was also a heavy beast, despite its all-aluminium body.
Its 32 valve, 5.3 litre engine delivered near supercar performance, with a top speed of around 160 mph, and a zero to 60 mph time of just over six seconds.
In total, 365 Virages were produced. In 1996, it was replaced by the less extreme V8 coupe.
Cult will be replicating the Virage in metallic green and metallic blue. As we went to press, we were still yet to see sample images of the latter.