Greenlight
Greenlight Collectibles is an American diecast company and, as you would expect, it concentrates on replicas that have a distinctly American influence. They are particularly renowned for their cars from films and TV shows. They also make replicas of the cars that run in the Indycar series. Its models are available in both 1:18 and 1:43 scale. Greenlight's replicas represent extremely good value for money, especially in 1:43. Greenlight has released many different cars from the Fast and Furious films, as well as classic film cars such as Steve McQueen's Mustang GT from Bullitt. One of Greenlight's most famous TV show replicas is Phoebe's yellow taxi cab from Friends.
Greenlight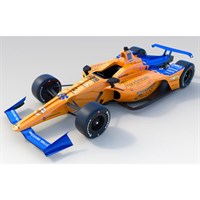 Greenlight 1:18 diecast model of the #66 Dallara IR-12 as driven by Fernando Alonso in the 2019 Indianapolis 500.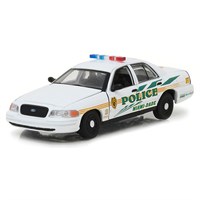 Greenlight Collectibles 1:43 diecast model of the Ford Crown Victoria Police Interceptor used in the 2002-12 television series, CSI Miami.