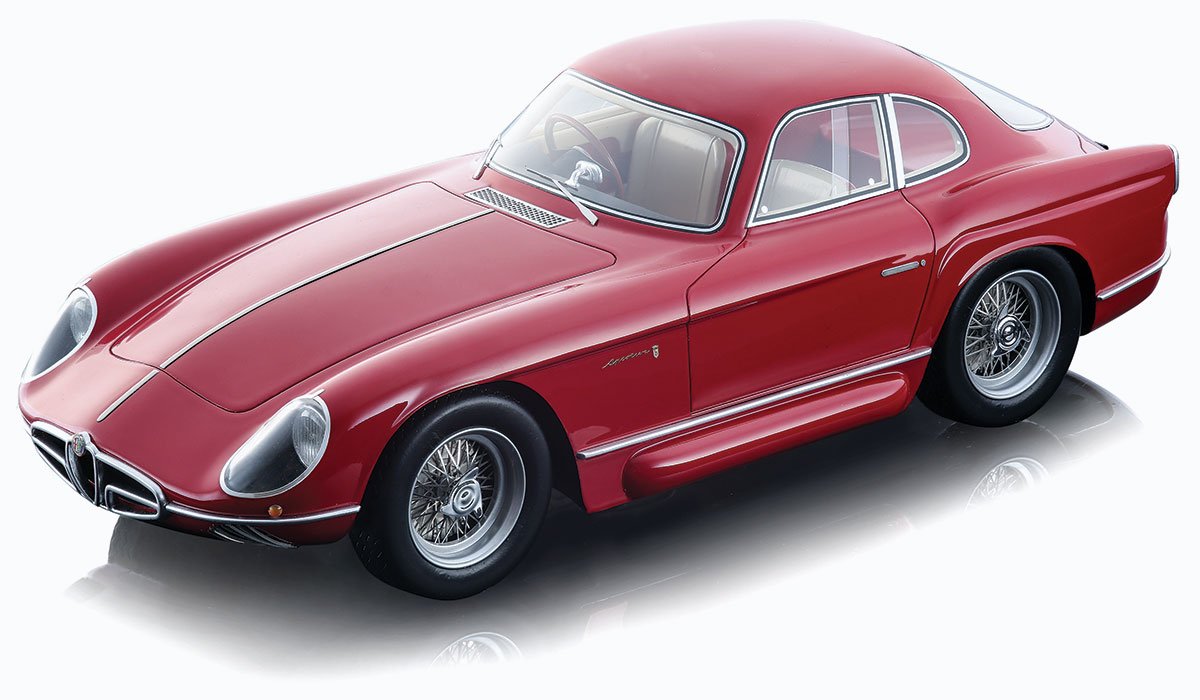 Alfa Romeo 2000 Sportiva Bertone

Tecnomodel's next 1:18 Italian road car project will be the stonkingly beautiful Alfa Romeo 2000 Sportiva. It will be available in four colours: red, metallic silver, metallic green and metallic gold.
Alfa produced the 2-litre Sportiva in 1954. The intention had been for it to be made available in a small series for its more sporting clientele, as well as for it to be homologated for touring car racing, but ultimately only four were ever built. Two survive today as part of the Alfa Romeo Museum collection.

The car was designed by Franco Scaglione at Bertone. Like the earlier Disco Volante, the car used a tubular space frame chassis covered by an aluminium body. Some traits of the 2000 Sportiva, such as the wrap-around rear window and rear end treatment, were later seen on the mass-produced Giulietta Sprint.
As usual, Tecnomodel has been rather miserly with the limited edition numbers on these replicas. There will only be 150 red examples produced, along with 100 silver, and 70 each of green and gold. We will probably only order this model in to cover our customer pre-orders, so get in touch if you don't want to miss out.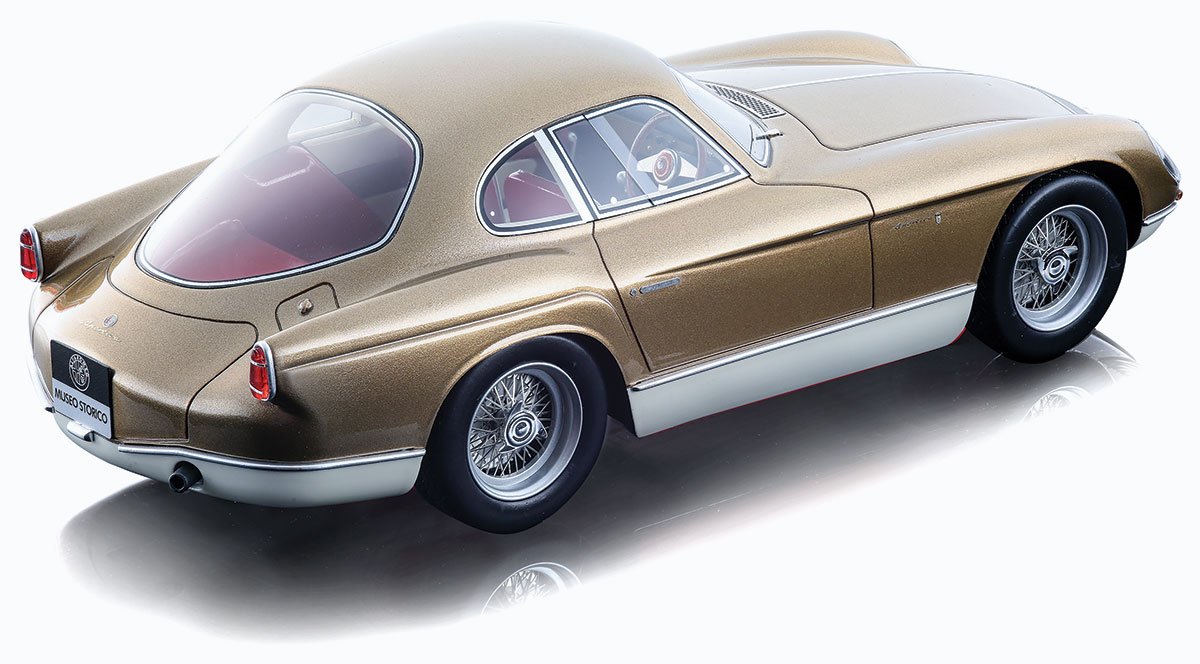 Shop for the

Alfa Romeo 2000 Sportiva Bertone
Want some more editorial stories? Please

click here

to return to the Diecast Legends home page.

Share this story