Paragon
Paragon is a diecast model company that produces replicas in both 1:18 and 1:43 scale. It mainly releases BMWs, as it provides BMW dealerships with models of the car manufacturer's latest road cars. But it also replicates the occasional classic car gem as well. In this arena, Paragon concentrates on Jaguar subjects, such as its Mk. 2 and XJ6 models. They have also re-created the iconic Jaguar E-Type Lightweight race cars from the 1960s. Paragon also produced the Rolls-Royce Silver Shadow that Steve McQueen drove in the movie The Thomas Crown Affair. Paragon's replicas are of a very good quality, and offer outstanding value for money. Its 1:18 models always have opening parts, as they are made from diecast rather than resin.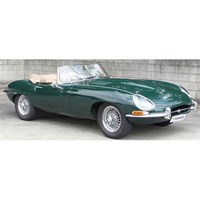 Paragon 1:12 diecast model of the Jaguar E Type Roadster S1 3.8 in British Racing Green.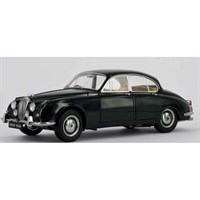 Paragon 1:18 diecast model of the 1967 Daimler 250 V8 in British Racing Green.